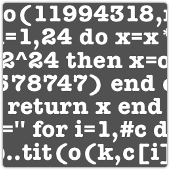 During the recent BlackHat 2013, we ran a #sophospuzzle to test your problem-solving mettle.
The puzzle came in four stages:
Crossword capers
Algorithmic anguish
Code conundrum
Hindsight horror
Crossword solvers
The following 20 people sent in evidence that they had completed Stage One, the crossword:

@glendubb  [T]
Anonymous  [T]
@MrAdz350  [T]
Adam Mazack  [T]
@rbaranyi  [T]
Ian Collier
ColinM
@SecAdept
@smashmore
@Vampaerus
@sfolsson
Bob
@superponible
WJM
@abduelhamit
@bigEdog
josh_dawes
@dumbsoutherner
Adam J
rakso75

Those marked [T] won T-shirts.
Full puzzle solvers
Thirteen people submitted correct solutions to the entire puzzle, successfully wrangling it right to the end:

@pkosinar  [T]
Ian Collier  [T]
@rbaranyi  
@abduelhamit  [T]
@martijn_grooten
@sfolsson  [T]
@glendubb
Fred Bret-Mounet  [T]
@trapflag
---prize cutoff---
@superponible
Adam Mazack
@strawp
@hearth

Again, those marked [T] won T-shirts.
The last four solvers missed the deadline for the prize draw, but gamely decided to keep going anyway – nice work!
Prize winners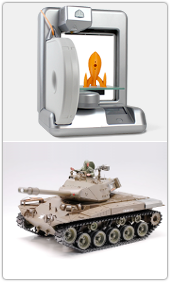 There were two Big Prizes.
The first was for BlackHat 2013 delegates who submitted their entries in person at the Sophos booth; the second was open to Naked Security readers everywhere.
The BlackHat winner was @trapflag.
He receives a Cubify 3D printer.
The Naked Security winner was @rbaranyi.
He receives a remote controlled 1/16th scale tank.
Well done.
How did they do it?
And that, of course, brings us to the part that everyone not on one or both of the lists above is eager to find out.
How did they solve it?

We've explained what you need to do, stage by stage…enjoy!