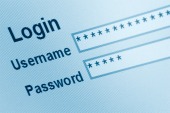 A flight attendant was forced to allow her employer to examine her Facebook activity and bank account after she was fired over her activity while on sick leave.
The employee, Gina Kensington, was canned by Air New Zealand earlier this year following a dispute over sick leave she took to care for her sister, according to Television New Zealand (TVNZ).
Ms. Kensington disputed accusations that she abused sick leave and took up her case for reinstatement with the Employment Relations Authority (ERA).
Air New Zealand's response was to demand her Facebook and bank details – a move that one employment lawyer interviewed by TVNZ said signals a future in which bosses will demand increasing access to what most employees consider to be private data.
The lawyer, Andrew Scott-Howman, told TVNZ that this means that what we now consider to be at least semi-private behavior – i.e., posting about our activities on Facebook – is now anything but private:
"I don't really know that society has seen this sort of thing previously. But at a time when we think we are behaving privately, or at least within a restricted circle of friends, we are actually effectively on trial."
Getting fired over Facebook postings is nothing new, of course.
The Huffington Post, for one, has a gallery of Facebook postings that got people canned.
A few examples:
A Swiss woman who got caught surfing Facebook after claiming that "she could not work in front of a computer as she needed to lie in the dark."
An 18-year-old cheerleader with the US football team the New England Patriots was fired over photos she posted to Facebook. One such: a photo of herself and a friend leaning over a passed-out boy whose face and body was covered in graffiti that included the word "penis," phallic symbols, "I'm a Jew" and multiple swastikas.
A juror in the UK who was dismissed after disclosing sensitive case information on her Facebook profile and running a poll of her friends to help her decide "which way to go" in her decision.
Granting an employer access to an employee's bank accounts is a new wrinkle, however.
Ms. Kensington initially refused the ERA's command to hand over access to her Facebook and financial information, saying that Air New Zealand didn't have the information when it sacked her and that "it is well accepted in New Zealand there are general and legal privacy expectations about people's personal and financial information".
But the ERA ordered her to hand over details for March 8 and 9 2013, saying they would provide "substantially helpful" evidence.
ERA member Tania Tetitaha told TVNZ that "The explanation for taking sick leave must be tested for veracity."
TVNZ reported that a hearing was held on 5 August, but as of 11 August, the findings hadn't yet been released.
Are employees obligated to comply with employers' demands for either Facebook or financial details?
They certainly haven't shied away from demanding that potential employees hand over their Facebook user name and password if they want to get a job.
That behavior has sparked outrage in the demographic of spied-on employees, with 91% of Naked Security readers saying it should be illegal to ask for such data.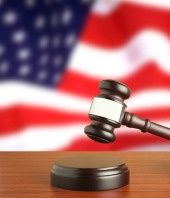 In the US, that outrage has in turn stimulated state legislatures to take action.
From the site of the National Conference of State Legislatures, here's a summary of state legislation on laws regarding employer demands for social media passwords.
As of 31 July 2013, legislation preventing employers from requesting passwords to personal internet accounts to get or keep a job had been introduced or was pending in at least 36 states. Eight states – Arkansas, Colorado, Nevada, New Mexico, Oregon, Utah, Vermont and Washington – had enacted legislation as of that date.
US laws governing employer access to employees' bank account details is another thing; I haven't found an easy way to figure out what the laws are, or if there's a site that compiles varying state law, so if you know of such, please put it in the comments, below.
If you'd like to stay on top of who's getting into trouble on Facebook and why, along with all other things Facebook, think about following – appropriately enough – Naked Security's Facebook page.
Image of login window and American gavel courtesy of Shutterstock.