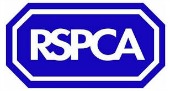 UK police routinely pass on personal information they hold, including central criminal records and huge swathes of material held by local forces, to the Royal Society for the Prevention of Cruelty to Animals (RSPCA) – a non-government body with no official requirement to reveal who it holds data about, what data it holds, how it stores it or for how long.
According to an in-depth investigation by the Register, using data culled from several requests made under freedom of information regulations, the RSPCA not only has regular access to central records held on the "Police National Computer" (PNC), but also maintains close links with many local forces, supported by official information sharing agreements.
The documents uncovered by the Register and other investigators include a service level agreement (SLA) between the RSPCA and the Association of Chief Police Officers (ACPO), which maintains the central database of criminal records in the UK.
Access is granted to all manner of data held on the PNC database, as well as rights to create new records to record information on new prosecutions. Although ACPO states the records should only be requested "at the stage that a prosecution is brought", the SLA seems to contain no mention of such a requirement.
ACPO's statement also implies at the outset that the RSPCA only has access to the PNC to create new prosecution records, although further down in the small print it does admit that all sorts of data may then be handed over in return.
This sort of access is usually restricted to the police themselves and a select group of "Non-Police Prosecuting Agencies", which the RSPCA is apparently counted as one of.
The rest of the group, though, are all government agencies, such as the Food Standards Agency, the Environment Agency, the Gambling Commission and others who may need to bring prosecutions or check into the background of people for security purposes.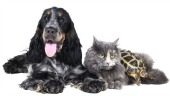 In all these cases, information is required to be traceable and fully audited to ensure it is being properly handled and not kept beyond its period of usefulness (officially 6 years). Requirements for such auditing are included in the regulations covering access to the police database, but they do not extend to the RSPCA, as an external charitable body.
They are also exempted from revealing what data they hold under the usual freedom of information laws, if it relates to catching a criminal or a possible prosecution – which, presumably, any data gathered from police sources would be expected to.
The fees charged to access these records are redacted from the disclosed document, but other statements from the ACPO suggest a fee of £35 applies for the "Update service" required to start a prosecution, with presumably additional fees for further lookups. The agreement includes an estimate of 1450 data applications in the current year.
Aside from the central PNC access, more recently disclosed records have revealed the information sharing agreements held between the RSPCA and several local police forces.
This data is even more comprehensive, including pretty much anything a police force might be expected to know about a person, whether related to animals or not – although in some cases a nod is made to the animal-specific nature of the RSPCA's remit, this is usually couched in terms which allow for ample flexibility.
Information about offences not directly related to animal or wildlife crime, but which might be an indicator of someone exhibiting a willingness and capacity to inflict harm on animals (or people), or otherwise evidencing their disregard for the welfare of animals in general
The list goes on and on, and includes vehicle registration data and firearms license data, both of which categories include a wide range of additional personal information which one would not expect to find in a standard police report.
The RSPCA is definitively not a government body and is not subject to the checks and balances designed to protect police data.
There's no way national or local police forces should be giving it any information whatsoever on the people they investigate, question, hear about or feel like monitoring.
It's bad enough that so much sensitive information on so many people has to be held by the police themselves, but at least there is some justification for them holding it, and there are detailed rules on how the data is managed and who can get their hands on it, including transparency regulations.
The RSPCA can bypass these rules through its status as a charity and has access to all the data it wants. The sharing needs to be stopped right now.
Image of animals courtesy of Shutterstock.