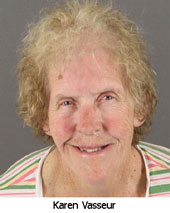 Mother and daughter, Karen and Tracy Vasseur from Colorado, US, have been jailed for a total of 27 years after they tricked unsuspecting victims into thinking they were talking to members of the US military who needed money to be sent to them.
In total, the pair managed to con 374 people out of 1.1 million dollars with one victim stumping up as much as $59,000 according to court documents.
Authorities said the duo had other (yet to be caught) staff working for them who would trawl the internet looking for vulnerable people on dating sites or social networks.
They would then tell them they were part of the US military, serving in Afghanistan. Once they had established a relationship with their victim they would tell them they were in need of money for things like travel to the US, retrieving property and other expenses.
When a victim had agreed to pay, they were told to transfer the money to the two women who posed as 'military agents'.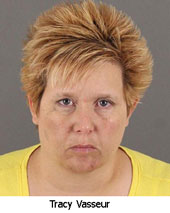 The money was then quickly passed on to other accomplices in Nigeria, the UK, India, UAE and Ecuador.
Tracy was ordered to spend 15 years behind bars, plus an extra four years for unrelated charges.
Karen received 12 years, to run concurrently with a 10-year sentence for tricking 'at-risk' adults into a fake loan scheme.
Colorado Attorney General John Suthers commented:
"Not only did this mother-daughter duo break the law, they broke hearts worldwide.

"It is fitting that they received stiff sentences for their unconscionable crimes committed in the name of love and the United States military,"
This sad story just acts as another reminder to be careful who you talk to online. When someone's hiding behind a screen you can never be sure who they really are.
Be careful who you speak to, and *never* send money to someone just because they ask you to.