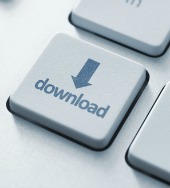 The major UK broadband providers are being asked to create a database of customers who illegally download films, music and other protected content from the internet.
This latest move is likely borne out of frustration with the Digital Economy Act 2010 which was designed to give more power in fighting piracy but has seen delays push its full implementation date back to 2014 at the earliest.
If Virgin Media, BT, BSkyB and TalkTalk sign off on the proposal, it's anticipated that the data they collate could then be used to serve warning letters, apply for disconnections or prosecute repeat offenders.
Curbing digital piracy will be one of the topics discussed when record labels and their trade association, the BPI, meet with Prime Minister David Cameron at a Downing Street breakfast on September 12.
Film and music companies will ask broadband providers to sign up to a voluntary code which will, arguably, see them tasked with policing the internet on the behalf of the content creation industry. The Guardian reports that negotiations have already been happening for months with the BPI and the British Video Association, of which the BBC and Hollywood studios are members.
The voluntary code, should it be adopted, will see internet service providers (ISPs) tasked with creating a database of repeat offenders. These offenders would be sent warning letters stating that their internet address had been used for illegal downloads.
The letters would warn of further consequences for continued copyright infringement and would point users towards legal services for their film and musical needs.
Should the offenders ignore the letters then sanctions would be imposed, such as having access to certain sites blocked, slowing of internet connections or even prosecution.
There are some potential issues for ISPs should they adopt these measures though. Firstly, if they were to create and maintain such a database then who would pay for it? Would they pick up the tab or would it be funded by the content creators themselves?
Personally I suspect it would be option three – the consumer – who would see an increase in their broadband costs, irrespective of whether they themselves had downloaded anything illegally or not.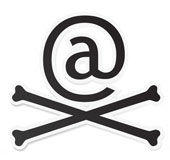 Secondly, keeping a database of warning notices could put the broadband providers on the wrong side of the Data Protection Act which states that companies can only store information about individuals for commercial reasons.
A spokesperson for TalkTalk told the Guardian that while they would, "like to reach a voluntary agreement" their "customers' rights always come first" and they would "never agree to anything that would compromise them."
A spokeswoman for Virgin Media also had similar concerns, commenting that the current proposal is "unworkable."
When I contacted the BPI and asked them for their views on both of these issues I was told the planned meeting at No.10 was solely in response to an invitation from David Cameron after he attended a BPI 40th anniversary event in June. The only comment a spokesperson would give me was:
Record labels are key investors in British music, and, contrary to some media reports, we expect the forthcoming meeting with the Prime Minister to focus on a range of positive measures that will enable further investment in British talent, promote exports and support the continuing growth of the UK's digital music market.
I'll leave you to ponder what this tells us along with a quote from Loz Kaye, leader of Pirate Party UK, who said:
The content industry seems intent on turning Internet Service Providers in to the music NSA.
Harsh words indeed, but ones that may well resonate with people who already have concerns about the government's digital policies, especially in the wake of surveillance claims and attempts to censor certain types of content on the internet.
Images of download key and skull and crossbones courtesy of Shutterstock.