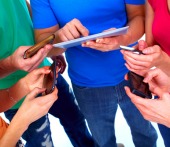 Privacy when using potentially data-leaking mobile phone apps is concern Numero Uno for 22% of smartphone users, according to a new study.
Privacy, it seems, trumps screen size, camera resolution, or whether a given handset weighs enough to bend your wrist in half.
The report – the TRUSTe 2013 Consumer Data Privacy Study, Mobile Edition – surveyed 700 US smartphone users from 12-19 June, 2013.
Privacy concern weighs in second only to battery life, which ranks as the primary concern for 46% of users.
Smaller slices of the surveyed are primarily concerned with brand or screen size, each of which is the primary concern for 9%.
Nearly 8 out of 10 smartphone users in the US steer clear of downloading apps they don't trust.
Let us now spend some time nagging the 20% who don't.
Dear Twenty-Percenter: If you're not quite sure what a dodgy mobile app looks like, Sophos' Paul Ducklin draws a pretty picture of one subset here, that being Android scareware. Scareware, also known as fake anti-virus, tricks you into paying money by pretending to find threats such as viruses and Trojans on your computer – or, in this particular case, your Android smartphone.
The study also found that the majority of those surveyed dislike the notion of being tracked, though nearly a third of smartphone users aren't even aware of when it's happening.
Security experts who've been warning about the risks to privacy from smartphones can take heart in the study's finding that a sizable number of users – 48% – are now as worried about privacy on their smartphones as they are about privacy on their desktops.
Meanwhile, 63% worry "frequently or always" about privacy when banking online. (Hmmm…. OK…. but, given that we're talking about our bank accounts, shouldn't 100% of people worry – or at least consider the risks – all the time?)
Another 43% of smartphone users are choosing not to sell privacy down the river in exchange for a free or lower-cost app.
Interestingly enough, the number of smartphone users willing to share at least some information is creeping up.
More people are also willing to share age, full name and their web-surfing behavior.
On the other hand, people are increasingly cagey about their contacts and photos – more so than their home address, phone number or current location.
That might have something to do with revelations such as those from February 2012, when social media iPhone apps Path and Hipster were found to be uploading user address book information without permission.
The TRUSTe study also found that US smartphone users are actively managing their mobile privacy, with 76% saying that they themselves are ultimately most responsible for managing their privacy.
On top of that, 40% say they check for an app's privacy policy, 35% say they actually read such privacy policies, and a growing number – 29% – check for a trustmark or seal.
It's certainly a good idea for us all to take privacy into our own hands, because experience shows that our internet overlords often take a casual approach to letting us know how they handle our oh-so-tasty, revenue-generating data.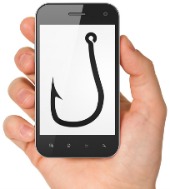 An example: at least as recently as the Path and Hipster revelations, Apple's iOS permission system wasn't providing notification of what information an app might have been sending to its keepers, aside from location information.
Here's hoping that the numbers for people who check for an app's privacy policy and then the smaller number who actually read it continue to grow.
(Want to see what apps are eating into your Android's privacy? Check out the totally free, 4.5-star rated Sophos Mobile Security app!)
Image of people with smartphones and smartphone privacy courtesy of Shutterstock.