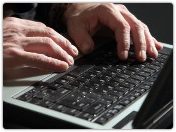 When your children go online, who should be their nanny?
Is it the internet big boys who should keep children from being preyed on, perhaps by adopting a blacklist of "abhorrent" search queries that leave no doubt that a searcher's intent is malevolent?
That's one piece of what UK Prime Minister David Cameron put forth in a speech in July, when he announced new measures to protect children and challenged outfits such as Google, Yahoo, and Microsoft to do their part.
Now, the former head of Britain's online child protection agency, Jim Gamble, has deemed the government policy nonsensical, being based on a fundamental misunderstanding of how paedophiles target victims.
According to The Independent, Gamble suggested that Cameron targeted Google because the company didn't fork over enough tax in the UK.
Cameron was badly briefed, Gamble said. It's not search terms or filtering that will help protect children – rather, we need to instead look at stopping predators much earlier.
Gamble resigned as head of the Child Exploitation and Online Protection Centre in 2010.
The Telegraph quoted Gamble as saying that we're missing the chance to explore the motivation and methodology of child killers such as Mark Bridger, who killed 5-year-old April Jones, and Stuart Hazell, who murdered 12-year-old Tia Sharp.
Gamble said:
It's nonsensical. The advice to the Prime Minster is bad from people who clearly don't understand the first thing about the internet and child protection. We are now focusing on Google rather than investing in greater research: why they do it, when they do it. Why? Google [doesn't] pay enough tax.
At the time he gave his speech, Cameron said that if the search giants don't implement a blacklist voluntarily, legislation forcing them to do so would follow in short order.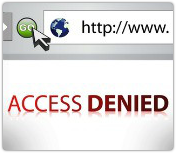 In addition, he announced changes to the law that would make extreme pornography harder to obtain, such as making it illegal to depict rape in porn.
The government also plans to institute pervasive network-level filtering at the default level of internet access of even legal, adult content in the UK.
Mobile phone operators will implement adult content filters that users over 18 can opt out of, while family-friendly filters were due to be applied by the end of August across 90% of public WiFi wherever children are likely to be present.
Other filters are coming for broadband within the next two years.
All this focus on search terms and filtering misses a much bigger opportunity, Gamble said at a conference in Belfast:
Rather than having a debate about predatory paedophiles and how we can stop them earlier, we have had a debate about Google and blocking search terms... Mark Bridger or Stuart Hazell weren't made paedophiles because they searched for something on Google.
Is Gamble right? Is it a waste of time to go after companies such as Google?
Yes, the search giants should be forced to intercept search terms suggesting child abuse.
Gamble's right: a Google search doesn't turn somebody into a paedophile.
But we should adopt both approaches plus any other means to protect children.
Image of man on computer and access denied courtesy of Shutterstock.