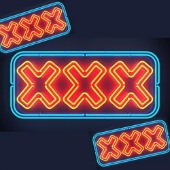 Three quarters of UK women support the Government's proposals to make internet porn 'opt-in', according to a new survey from market research company Kantar.
The study, reported by The Telegraph and others also discovered that two-thirds of women feel that new laws are required to deal with the problem of online trolling.
When Kantar asked whether people were in favour of the internet porn opt-in proposals they found, perhaps unsurprisingly, that the response from men was not so in line with the Government's plans. Here's what they discovered:
Men
43% in favour of 'opt-in' porn proposals
23% 'strongly' in favour
Women
75% in favour of 'opt-in' porn proposals
59% 'strongly' in favour
Mothers were discovered to be especially concerned about porn with 71% in favour of better internet controls to protect their children, whilst only 57% of childless women backed such plans. Older women were found to feel even more strongly as 94% of the over 65s who were questioned said they supported the opt-in proposals.
Anti-trolling laws
We all know how unpleasant and damaging trolling can be to those on the end of it. 7% of the women in this particular sample had suffered some sort of trolling, and a whopping 83% said that new legislation is required to tackle the trolling problem.
But as before, it's women who feel more strongly about the proposals, with 67% of women backing new laws in comparison to just 48% of men.
Dr Michelle Harrison, chief executive of Kantar, had this to say:
For some time the concerns around internet porn and its impact on children have been growing, but we are now reaching something close to a tipping point on the need to act. Women, and particularly mothers, are anxious about its effects. Alongside this is recognition that internet trolling can have a devastating effect on young people. Once again, this 'new' media is old enough for it to have become a mainstream issue at the heart of public policy.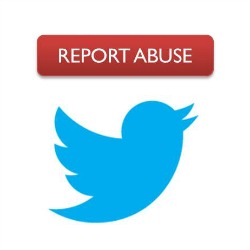 The online poll, which used a representative sample of 1,234 people, also discovered that women especially felt that social media companies could play a bigger role in tackling online bullying and trolling, with 91% of women feeling that organisations such as Twitter and Facebook could be more proactive in tackling trolls and bullies.
There was some rough equality in the views on the causes of cyber bullying, with some 72% of women and 64% of men saying that they believed websites and social networks that allowed anonymous posting actually contribute to cyber bullying and trolling.
Will porn filters and trolling laws actually work?
We asked you back in July whether you thought web censorship plans would make kids safer and your responses were resoundingly 'No!'
There is a cultural and education issue here that the UK Government plans to address around children's sex education and the dangers of the internet.
Despite the strong feeling unearthed by Kantar's survey, I do wonder how will the Government tackle parents' concerns with viable and effective control and policing?