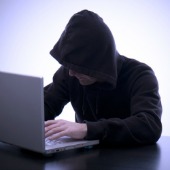 Argentinian police have arrested a teenager, dubbed "the superhacker", who was allegedly bleeding $50,000 (£31,500) per month out of international money transfer and gambling websites.
According to the BBC, police said that the 19-year-old man was working out of a bedroom in the Buenos Aires home of his father, a computer expert himself.
Police haven't named the alleged hacker.
A search reportedly turned up high-capacity computers in the suspect's bedroom.
Police further claim that the hacker unleashed malware attacks to build a network comprising thousands of zombie computers, which was in turn used to whisk money from accounts, leaving virtually no trace.
The setup was so zombie-rific that an extensive manhunt, begun in 2012, was dubbed, appropriately enough, Operation Zombie.
According to The Independent, police were tipped off last year when a website hosting service provider said that he had discovered a remote hacker sneaking into his servers to intercept money transfers.
A federal investigation found that one person was stealing from a number of sites that had been targeted by a virus hosted on a server for downloading online gaming applications.
The zombie computers would launch denial of service attacks against targeted servers, preventing users from accessing their accounts, around the time the money was being siphoned out.
Police said it took a year to nab the suspect – a period of time that allowed him to allegedly shore up his bank account with some $600,000 (£380,000) in purloined funds.
The so-called superhacker was arrested in July following five police raids in the capital and one in the city of Rosario. Six alleged accomplices have also been identified.
If convicted, the young man could be facing more than 10 years in prison.
Image of hacker courtesy of Shutterstock.