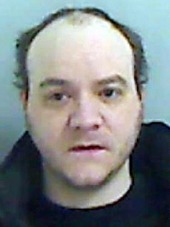 Robert Hunter, a 35-year-old man from Middlesbrough, UK, is now serving a 14-year sentence for abusing girls and boys as young as 9 from across Europe, Asia, Canada and the US via Facebook and other sites, Skype, and MSN, according to The Guardian.
Beyond posing as teenage heart-throb Justin Bieber, between 2010 and 2012, Hunter used a number of online aliases, hiding behind photos of teenage boys and pretending to be a teenager himself, The Guardian quoted prosecutor Richard Bennett as saying:
On each occasion he was able to disguise his true age and identity by the clever use of images of young boys or by pretending that his computer wasn't working properly.
As a further demonstration of the naivete and innocence of his victims, he was also able to persuade some that he was the music artist Justin Bieber.
He did this in order to dupe and encourage these young girls to strip on webcams and perform sex acts for him.
He went after both genders. Posing as Bieber, he convinced girls that he wanted to be their boyfriend.
Hunter also posed as a teenage girl in order to convince schoolboys to perform sex acts on camera. He then used those images to lure more girls, the prosecutor said.
Hunter blackmailed some victims into agreeing to his demands by threatening to make the videos he had already made of them public.
According to the BBC, Hunter was caught after a girl from Tasmania told police of her victimization.
Hunter was apprehended in December 2011 after police used Interpol to trace his victims.
Before he was caught, one victim, a 12-year-old girl, slashed her arms after Hunter posted indecent photos of her on Facebook, along with her address and phone number, the BBC reports.
The judge, Peter Bowers, called it possibly the worst case of internet child sex abuse he had heard.
The BBC quoted Justice Bowers:
It represents callous, almost sadistic exploitation over a number of years preying on girls' naivety who were undermined by their own behaviour.
Hunter pleaded guilty at Teesside Crown Court to 15 charges of inciting a child to engage in sexual activity and 14 of making indecent photos.
What can be done to protect children from predators like Hunter?
Unfortunately, it's an uphill battle.
In December 2012, 48 countries joined forces to launch the most expansive fight ever against the spread of online child sex abuse.
At the time, current estimates put the number of online photos of sexually abused and exploited children at more than 1 million. Every year, that number grows by 50,000 new images, according to the United Nations Office on Drugs and Crime (UNODC).
It's a laudable effort, but we can't leave it up to law enforcement.
One of the goals of the alliance is to educate children about online risks, including how paedophiles coax images out of unsuspecting children or extort them from blackmailed children.
We all can, and must, do that. We can educate children about the dangers online and teach them to not trust someone just because they say they're the same age or a celebrity.
If you have thoughts on the best way to teach children how to stay safe, please share them in the comments below.
Thanks in advance.