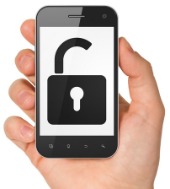 US citizens are now one step closer to being able to do (more or less) what they want with their gadgets – at least as far as choosing a wireless carrier goes.
On Thursday, six months after the White House publicly endorsed a citizens' petition to regain the right to unlock smartphones and tablets so that they can be used on whichever wireless network the owner wishes, the government has set the ball rolling with a petition [PDF] to the Federal Communications Commission.
The petition, from the National Telecommunications and Information Administration (NTIA), asks the FCC to amend its rules so as to require carriers to unlock any wireless devices they sell, including smartphones and tablets.
The rationale is to both boost competition in the mobile industry and to give consumers a break.
It reads: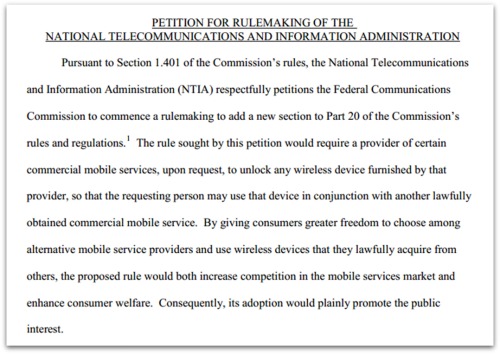 By giving consumers greater freedom to choose among alternative mobile service providers and use wireless devices that they lawfully acquire from others, the proposed rule would both increase competition in the mobile services market and enhance consumer welfare.
In March, the White House had thrown its weight behind some 114,000+ US citizens who signed a petition to make cell phone unlocking legal.
That citizens' petition was against new regulations, handed down as an edict from the Library of Congress in January, that made it illegal for consumers to slip past software restrictions that keep cellphones from being used on different wireless networks than the networks the phone vendor had them on to begin with.
On February 21, two days before the deadline to get enough petition-signers to trigger the administration's re-examination of an issue, 100,000 annoyed people had demanded the right to be given back.
The NTIA had strongly supported maintaining the expired exception to the Digital Millenium Copyright Act (DMCA), which had outlawed carrier unlocking, and the White House agreed with it.
As it was, the DMCA, passed in 1998, was originally intended to fight piracy but ended up also criminalizing phone unlocking.
Mind you, that didn't really stop consumers from unlocking their phones.
From November 2006 up until October 2012, as Forbes's Elise Ackerman notes, the uptick in smartphone adoption was met by repeated exemptions to the DMCA for unlocking.
That all stopped in 2013, after lobbyists for the carriers argued that unlocking threatened how they offered wireless devices and services and would actually undermine the systems of subsidies that allows them to sell phones for prices below list, making up the difference by having consumers commit to a monthly service contract.
The NTIA, on the other hand, doesn't think the sky will fall for the mobile industry if legal unlocking experiences rebirth, and it seeks to require carriers to unlock devices at no extra charge.
The petition puts it this way:
As long as a consumer continues to adhere to any existing service agreement - or pays the specified fees or penalties for prematurely terminating that agreement - the unlocking rule's benefit for consumers does not unduly burden the original providers.
Thanks, NTIA, for pushing forward this consumer rights issue. I, for one, agree with you: it's hard to see how unlocking could be so pernicious, given that the mobile industry didn't wither away all those years when it was legal.
What does this have to do with security? As with earlier discussions, unlocking is the sole focus, with no mention of jailbreaking or rooting that I can see.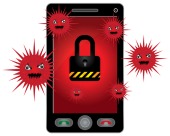 In 2012, EFF actually asked for – and won – exemptions for jailbreaking or rooting mobile phones to run unapproved software. That didn't extend to tablets, however.
A petition to make it legal to jailbreak or root tablets expired without meeting its signature threshold around the same time that citizens had petitioned to get their unlocking rights back.
Unlocking is a consumer issue, whereas jailbreaking introduces dangers such as worms that only work on jailbroken phones.
So, hurray for the progress of consumer rights in the realm of unlocking.
But don't forget: once you push past the jail, things can get a little dicey.
Image of unlocked smartphone and smartphone threat courtesy of Shutterstock.