Rehtaeh Parsons committed suicide in April at the age of 17 after allegedly having been gang-raped by four boys in 2011.
A photo of the alleged attack went viral, leading Ms. Parsons, of Nova Scotia, to reportedly suffer unremitting cyber-harassment until she took her own life.
To add grievous insult to unspeakable injury, Ms. Parsons's image was scraped by a Facebook advertiser and used to illustrate a dating ad.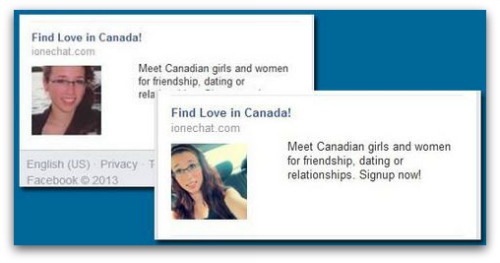 The advertisement used the title "Find Love in Canada!" and referred users to ionechat.com. The site is no longer up.
The BBC reported on Wednesday that Facebook is now apologizing for the gaffe and has banned the company responsible for the ad from the site.
A spokesman for Facebook told the BBC that the advertiser's account has also been deleted:
This is an extremely unfortunate example of an advertiser scraping an image from the internet and using it in their ad campaign.

This is a gross violation of our ad policies and we have removed the ad and permanently deleted the advertiser's account.

We apologise for any harm this caused.
Ms. Parsons's father, Glen Canning, discovered the offensive ad on Wednesday and wrote about it on Thursday in a blog posting titled "Possibly the worst Facebook ad ever".
He wrote:
Perhaps it's not the worst ad ever but certainly it's the worst ad I will ever see. It's bad enough my daughter Rehtaeh died following months of torment and that her sexual assault was immortalized with a photograph, but to see an ad on Facebook using her image is beyond words. What a sickening thing to do!
One of the first people to spot the ad, if not the first, was Andrew Ennals, whose Twitter feed shows him as a Toronto-based ad writer.
According to Ennals's tweets, the incident doesn't sound like a mistake, given that two separate photos of Ms. Parsons showed up in consecutive ads.
Could it have been done intentionally, as a marketing gimmick? Mr. Canning is not dismissing the possibility:
Once maybe, twice has to be intentional. I quickly thought of the marketing some pop stars do before they release a new song and how it's believed even bad press is good press—so do something outrageous. Would someone do something like this for hits on a web site? Sure they would. It happens all the time.
We might never find out whether it was intentional or a horrific mistake. Mr. Canning's sources informed him that the ad's registrant is in Vietnam and that the site was hosted in the US.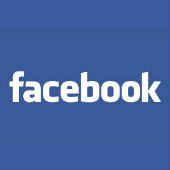 He has also heard that a spokesperson from the dating site has apologized for the incident, along with Facebook, which removed the ad "with un-Facebook-like speed," he wrote.
For the apologies and for Facebook's rapid response, he is grateful.
Mr. Canning was also kind enough to leave us all with a takeaway that we, unfortunately, in the continuing litany of news reports about cyberbullying, bears reitrating, particularly when speaking to the young people who fall prey to fates like that of Ms. Parsons:
Sadly this is the reality of life online. Once an image is out there it's out there forever. There's nothing anyone can do but hope those who come across it will use it respectfully.
Advert images courtesy of Glen Canning