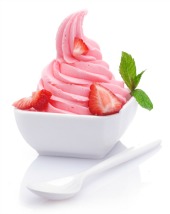 I make yogurt, the made-up yogurt maker said, and I run a nice little yogurt shop in Brooklyn.
So what happens? Lousy Yelp reviews!
My reputation – no, the reputation of an entire yogurt-making dynasty! – is at stake.
Please, reputation management company, can you help?
Oh, yes, representatives from some leading New York Search Engine Optimization (SEO) companies told the undercover agent from the office of New York Attorney General Eric T. Schneiderman, we sure can!
Did the helpful SEO companies come up with suggestions for better yogurt recipes? Non-stale toppings? No.
Instead, they offered to astroturf consumer review websites like Yelp.com, Google Local, and Citysearch.com, sprinkling bogusly ecstatic, yogurt-themed reviews, if the dragnet hadn't in fact snapped shut just about then.
A.G. Schneiderman announced on Monday that the yogurt ploy snagged 19 companies that have agreed to stop manufacturing puff reviews for businesses and to pay more than $350,000 in penalties.
The year-long undercover operation – codenamed "Operation Clean Turf" – into astroturfing found that companies have "flooded" the internet with fake consumer reviews.
The A.G.'s office found that astroturfing has grown sophisticated: many of the companies use techniques to hide their identities, such as cooking up phony online profiles on review sites and paying freelance writers from as far away as the Philippines, Bangladesh and Eastern Europe $1 to $10 per review.
By producing fake reviews, these companies violated multiple state laws against false advertising and engaged in illegal and deceptive business practices, the office says.
But just who, exactly, cares about the victimless crime of lying about how great somebody's frogurt shop is?
It may be suffering with a lowercase "S", but victims of less-than-honest consumer reviews get bamboozled, and that's not right.
The said bamboozled consumers do things like get sucked into patronizing, say, a company such as US Coachways, one of the companies snared in Operation Clean Turf.
Theirs is a classic case of astroturfing.
The bus service, based in the New York borough of Staten Island, is not highly rated on Yelp, to put it mildly.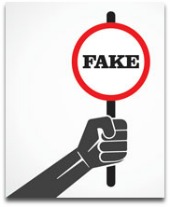 So instead of actually, like, improving service, management decided instead to astroturf.
Not only did they solicit freelancers from oDesk.com and Fiverr.com to write fictional reviews, they also urged employees to pose as customers to pump up their one-star status.
According to the A.G., they even offered $50 gift certificates to customers in exchange for positive reviews, without the customers disclosing the gift in their reviews.
Beyond paying for reviews, the investigation found that SEO companies are now using advanced IP spoofing – in other words, using a forged source IP address, they conceal the identity of the sender or impersonate another computing system.
Consumer-review sites, are hip to such tricks, with Yelp being the most aggressive in combating the ruse, the A.G. said.
But whatever Yelp et al. do to filter out astroturfers, astroturfers rise to the challenge.
One SEO company required that its freelancers have an established Yelp account, more than 3 months old, with more than 15 reviews (at least half unfiltered), and 10 Yelp "friends," in order to skirt Yelp's advanced review filter, Schneiderman's statement says.
Here's one example of an SEO company's ad for freelancers that his office uncovered:
We need a person that can post multiple positive reviews on major REVIEW sites. Example: Google Maps, Yelp, CitySearch. Must be from different IP addresses… So you must be able to have multiple IPs. The reviews will be only few sentences long. Need to have some understanding on how Yelp filters works. Previous experience is a plus…just apply --)we are a marketing company.
And here's another one, from a nightclub in New York City that was looking for people to post the reviews "without getting flagged":
Need Review Posters for Yelp, Citysearch, Google
Hello…We need someone to post 1-2 reviews daily on sites like: Yelp, Google reviews, Citysearch and any other similar sites. We will supply the text/review. You must be able to post these without getting flagged. This will be a long term assignment that will last at least 3 months. You are bidding per week. We are offering $1.00 dollar for every post. Thank you
Why go to all this botheration and fraud?
Because it's worth it. Reviews matter, big time.
The A.G.'s office referred to a 2011 Harvard Business School study that estimated that a one-star rating increase on Yelp translated to an increase of 5% to 9% in revenues for a restaurant.
The law also referred to Cornell research that found that a one-star swing in a hotel's online ratings at sites like Travelocity and TripAdvisor is tied, on average, to an 11% sway in room rates.
The A.G.'s office also put a number on the proliferation of puff, pointing to a Gartner projection that holds that by 2014, between 10% and 15% of social media reviews will be utter smoke and mirrors.
Check out the A.G.'s statement for the list of businesses that got caught in this dragnet.
If you have been, are now, or will ever be a patron of shops that purvey wigs, dental care, laser hair removal, medical massage, plastic surgery, teeth whitening, or, well, pretty much anything that's reviewable, one assumes, you might want to sniff around rave reviews a bit more skeptically before shelling out your hard-earning money, thinking you're in for a treat.
But if you want to rave about this or other Naked Security articles in the comments section below, please, be my guest!
I, for one, welcome the enthusiastic ravings of all readers, be they figments of my imagination or legitimate, IP-unique humans.
Images of yoghurt and fake sign courtesy of Shutterstock.