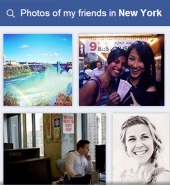 It's been nearly 10 months, but finally, the wait is over: We can now run Facebook searches to find single women who like men and like getting drunk and who might happen to mention such things in posts and status updates.
Thanks goes to the rollout of Facebook Graph Search's ability to search every single public Facebook post and status update ever made, announced by Facebook on Monday.
The searches can be modified by time – "All of my posts from 2012," for example – location, or the people who participated.
Graph Search for post and status updates is rolling out slowly to a small group of people who currently have Graph Search, Facebook says, including those who signed up for the limited beta of Graph Search, announced in January.
That small group does not include me, which hampered my ability to search selfies so as to determine how soul-crushingly embarrassing this is all going to be.
It's not a field day for reputation ruining, at any rate. Privacy controls still pertain.
Those who run Graph Searches can only see content that has been shared with them, including posts shared publicly by people who aren't friends.
But it's worth noting that the broadening of Graph Search's capabilities opens up all public posts ever, as well as any posted shared directly to each user, to aggregation.
Most of us, I'm sure, are kind of fuzzy on the details of what, if any, truly embarrassing Facebook status updates we've left behind in our more-or-less slimy trails.
We should all bear in mind that Facebook updates are set to be public by default.
That's got much to do with the fact that Facebook is interested in encouraging users to open up conversations to strangers.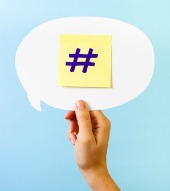 That was apparent when the social network rolled out hashtags in June, in hopes of creating a Twitter-like buzz of activity that users can partake of.
To maintain privacy and keep strangers out of your conversations and unaware of your activity, don't use hashtags.
Also, to maintain privacy, use privacy controls. Millions of Facebook users are oblivious to, or just don't use, privacy controls.
Don't be one of them, and while you're at it, don't let your friends or family fall into that category.
To see who can find the things you've shared, you can use privacy shortcuts and Activity Log to review your personal trail of glory and misdeeds to find out just what was shared publicly.
Go to Facebook's Activity Log page to find a list of your posts and activity, from today back to the dawn of your Facebook life.
There, you can find stories and photos you've been tagged in, Pages you've liked, friends you've added, your photos, and photos you're tagged in that are shared with Public.
Even if you're not in the beta group who now should have access to searches of posts and status updates, you can still swab the deck in preparation for whatever mess might spill over once everybody gets the ability to search for every Facebook thing you've ever done.
It's good to remember that Facebook doesn't drag information out of people. Besides photos we're tagged in without our permission, most everything that's in our Graphs is up because we put it there.
To further clean up our Facebook personae, we can always remove a tag from a photo or post we're tagged in.
As Facebook outlines here, you do that by hovering over the story, then clicking and selecting Report/Remove Tag from the drop-down menu. Then, remove the tag or ask the person who posted it to take it down.
Also, to further lock down your profile, take a gander at these five tips to make your Facebook account safer.
If you need motivation to get to these cleanup tasks, here's a good one: a blog that features actual Facebook Graph Searches, put up on 23 January 2013.
Within 24 hours of the launch of Graph Search, people had the mischievous ingenuity to cook up searches such as "Married people who like Prostitutes".
It's been about 9.5 months since the launch.
Imagine what people have thought to search for in that time?
If you want to keep up to date on privacy and security threats on Facebook and elsewhere on the internet, join the Naked Security Facebook page.
Image of hashtag and share courtesy of Shutterstock.