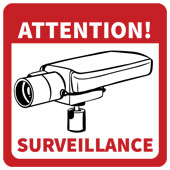 Federal money earmarked to thwart terrorist attacks in the US is instead getting funneled into increasingly pervasive surveillance of citizens, the New York Times reports.
Police departments are rolling out technologies including gunshot-detection sensors, license plate readers, data-mining of social media posts for criminal activity, tracking of toll payments when drivers use electronic passes, and even at least one police purchase of a drone in Texas,
The paper outlined one such expansive initiative being undertaken in the California city of Oakland, where a federal grant of $7 million, originally meant largely to protect its busy seaport, is instead being devoted to a police initiative that will collect and analyze "reams" of surveillance data, from gunshot detection sensors in its barrios to the license plate readers mounted on the city's patrol cars.
Alameda County, where Oakland is located, also tried to copy Texas by using homeland security funds to buy a drone, but the plan was shelved after public protest.
Oakland is, in fact, setting up what the American Civil Liberties Union of Northern California called a program of "warrantless surveillance" that would enable the city to "collect and stockpile comprehensive information about Oakland residents who have engaged in no wrongdoing whatsoever."
Oakland's City Council on 30 July rejected concerns of privacy advocates and citizens (who pointed out that the initiative was being pushed through without privacy or data-retention guidelines) and voted in favor of a $11 million surveillance center, the so-called Domain Awareness Center (DAC), that will consolidate a vast network of surveillance data from over 1,000 cameras and sensors pointed at Oakland residents.
And when it comes to surveillance, Oakland is only one of many US cities that are following in the National Security Agency's (NSA's) footsteps.
Some examples from the NYT:
The New York Police Department, aided by federal financing, has a big data system that links 3,000 surveillance cameras with license plate readers, radiation sensors, criminal databases and terror suspect lists.
Police in Massachusetts have used federal money to buy automated license plate scanners.
Oakland's DAC kicks all that surveillance up quite a few notches.
It will work around the clock to gather data from sensors and databases in a central location, analyze the data and display information on a bank of giant monitors. In the summer of 2014, it will be integrated with a database that allows police to tap into calls to emergency services, as well.
In the future, school surveillance cameras, as well as video from the regional commuter rail system and state highways, may also be added.
Citizens aren't necessarily taking this lying down.
Iowa City, in the state of Iowa, is one example. Politicians in June very reluctantly passed a ban on drones, traffic cameras and license plate readers after being compelled to do so after 4,000 citizens signed a petition.
The Seattle City Council for its part, forced its police department to return a federally financed drone to the manufacturer, the NYT reports.
In fact, the city council – which is supposed to oversee the city's police department – was startled to find that Seattle was on a list of agencies that would get streamlined approval for police use of drones, the Electronic Frontier Foundation (EFF) reported.
Will these ever-broadening uses of surveillance enhance safety? That's what law enforcement would have us believe.
Whether that expectation reflects reality is another matter entirely.
A case in point: studies such as this one that point to red light cameras leading to more accidents, perhaps because of drivers who stop abruptly, in fear of getting tagged when going through a yellow light, and thereby cause rear-end collisions.
Do you think the privacy tradeoff is worth the questionable benefit of enhanced safety? Let us know in your thoughts in the comments section below.
Image of surveillance courtesy of Shutterstock.