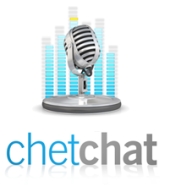 Continuing with my "extra" Chet Chat podcasts when there are special occasions, this week I interviewed Robert Slade for advice on how to stay safe for National Cyber Security Awareness Month #NCSAM.
Rob has been involved in the anti-virus and security communities for more than 25 years and is the author of "Robert Slade's guide to computer viruses", "Viruses revealed", "Software forensics" and "The dictionary of information security".
For those of you unaccustomed to the screams of children, I do have to warn you about the audio quality of this Chet Chat. I interviewed Rob in a public space a little too close to a children's play area.
My interview with Rob focuses on the family and what approaches those of us who have more computer and security knowledge can use to help those around us to stay a little safer online.
Play now:
(16 October 2013, duration 12'37", size 8.7MB)
Download for later: