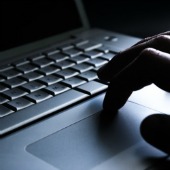 A report by a European expert group on the commercialisation of child sex abuse online suggests that sexual images and videos shared between youngsters may become a major target for traffickers, who are using increasingly aggressive tactics to gain remote power over vulnerable kids.
The study was put together by the European Financial Coalition against the Commercial Sexual Exploitation of Children Online (EFC), a group headed by Europol's European Cybercrime Centre (EC3) with members including child protection organisations and commercial firms such as Google, Microsoft and PayPal as well as law enforcement bodies.
It focuses on more than just paid-for online child sex abuse material, which is thought to make up only around 7.5% of the total out there, but may be becoming more widespread and more sophisticated.
The bulk of material is currently shared freely between offenders, some of whom are highly sophisticated and tech-savvy, making use of all manner of techniques to cover their tracks and remain hidden from law enforcement.
Tor is mentioned as a widely used stealth technique, while BitCoins and other online money-transfer systems are also common. Sharing is mostly done over peer-to-peer networks, but many other methods are used including cloud file storage services and more old-school networks such as BBS, newsgroups, IRC and private forums.
There are also less cautious players, using traceable credit cards to make payments and relying on search engines as an "entry level" means of finding material.
As we've seen in the past, not everyone involved in online child abuse is particularly bright.
At the commercial end of the scale, some of the more worrying trends include a cluster of prolific and organised "Top Level Distributor" groups, responsible for a large number of "brands" hosted on multiple websites. Free hosting services are popular, with the bulk of sites hosted in the US, and Russia and Kazakhstan also making a notable contribution.
There is also a nasty trend towards "pay-per-view" live streaming of abuse, mainly from South East Asia. This represents a tricky issue for law enforcement as images and video are often not retained by the viewer, or even the abuser, circumventing the most common laws prohibiting the ownership or distribution of abuse material.
One area highlighted as a place for likely future growth is linked to the growing tendency among young people to share sexual images between themselves, and the steady increase in young people's access to webcams and mobile phone cameras.
The problem of blackmail and "sextortion" – using images intended to be private – has been around for some time, with services such as Snapchat offering a spurious sense of safety and hacking of webcams also common.
Child abusers have also long been known to "groom" targets over time, posing as other youngsters, but lately these techniques have evolved, with an increase in "the use of aggression and coercive tactics to ensure victim compliance."
It seems grooming has become much faster and more efficient, putting ever more young people at risk.
There's also a growing trend of using so-called "lover boys", real kids hired to befriend victims and persuade or coerce them into performing sexual acts on camera, the footage or images then being passed on to the online child abusers.
It's feared that all these trends may become increasingly widespread and commercialised in future.
So parents, please, make sure your children know about these dangers. Remind them that there is no real privacy on the internet, and that anything they share, even with people they think are their friends, may leak out to the wider world and possibly get into the hands of some seriously nasty people.
Above all, make sure you keep yourself educated on the dangers and what you can do to minimise your family's risk.
And kids, please, try not to succumb to peer pressure or bullying. The need to "fit in" and keep up with your peers may be important, but try to take the long view and think about your future.
If someone's trying to make you do something that makes you uncomfortable or that you really don't want to do, don't give in to them, tell someone about it and get some help.
Learn and follow good advice on staying safe online – be careful out there.
Image of girl on laptop courtesy of Shutterstock.