Welcome to another episode of Techknow, the podcast in which Sophos experts debate, explore and explain the often baffling world of computer security.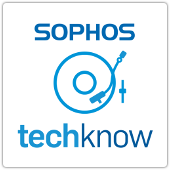 In this episode, entitled The End of XP, Paul Ducklin and Chester Wisniewski investigate the what, the why and the how of dealing with the impending end of support for Windows XP in 2014.
Don't worry: even if you have computers that you simply won't be able to update in time, for example because they run bespoke industrial control software, or a legacy financial application, Duck and Chet have some healthy suggestions for you.
They also share some insights into why Microsoft hasn't simply packed all the improved security components from Windows 7 and 8 into the aging XP, leading to the 08 April 2014 deadline.
If you're still wrestling with making the switch away from XP, this podcast will give you some handy tips for the future; if you've already put in the time and effort to move, listen and be reassured that the experts think you've done the right thing!

(Audio player above not working for you? Download to listen offline, or listen on Soundcloud.)
Note. Sophos Endpoint Security and Control (SESC), mentioned briefly in the podcast, will officially support Windows XP Service Packs 2 and 3 until at least 30 September 2015. SESC will support Windows Server 2003 until at least 31 Jan 2017. (Our support knowledgebase has a complete platform support list.)
Other episodes you might like
Get this and other Sophos podcasts