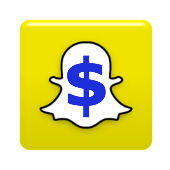 Snapchat has thumbed its nose at Facebook's $3 billion, all-cash offer, the Wall Street Journal reports.
Snapchat is a messaging service that, for some reason, in spite of research to the contrary and having admitted that it shares its images with US law enforcement, still promises that your sexting or other photos will disappear from its servers and from your friends' phones up to 10 seconds after you send them.
The WSJ says Facebook's just one of many eager suitors currently wooing the supposedly-disappearing-photo service, and it's not even the most generous.
In fact, the Chinese e-commerce giant Tencent Holdings had offered to lead an investment that would value the 2-year-old Snapchat at $4 billion, the WSJ reports.
But wait, why rush into marriage at such an early age?
The company most certainly will not, it turns out.
People briefed on the deal told the WSJ that Snapchat's 23-year-old co-founder and CEO, Evan Spiegel, probably won't look at acquisition or investment offers until at least early 2014, in the hope that Snapchat's user base and message volume will grow enough to get an even fatter offer.
It's easy to see why Facebook, for one, is so hot for the "Poof! Photos-B-Gone!" service.
In its most recent earnings announcement Facebook admitted it was seeing a "decrease in daily users, specifically among teens".
They're still on Facebook, mind you – just not that much.
Instead, they're hanging out in other places – particularly in places where their parents/adults are not hanging out and are not peering over their shoulders.
Think WhatsApp, WeChat, KakaoTal and yes, Snapchat.
Facebook wants those teens back.
That's likely one motivation behind its recent move to allow teens to post publicly, whereas prior to October they were only allowed to share with friends or friends of friends.
Then again, one can't underestimate the appeal of a service that might curtail the horror show of stalking, cyber bullying, and internet trolling that has befallen victims of sexting, including the tragedy of teen suicides often related to nude photos having been circulated online.
Facebook's hunger for Snapchat makes sense. Anything associated with mobile ads or teens makes sense for Facebook from a financial standpoint.
Teens' hunger for Snapchat is also understandable, albeit disturbing.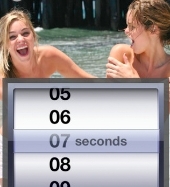 Snapchat was designed to allow senders to control how long a message or picture could be seen.
Snapchat photos expire after a maximum of 10 seconds.
Except they don't.
US-based computer forensics specialist Richard Hickman studied the app's premise and found that Snapchat photos don't actually disappear at all.
Studying a forensic image of a phone running Snapchat, Hickman found a directory called received_image_snaps.
Its contents: Both unviewed and supposedly "expired" images.
Sharing with Snapchat entails your images being stored both on Snapchat's servers and on recipients' phones, though marked "not for display."
Does it sound too hidden away, too tough to sniff out unless you're a bored security researcher?
No worries. Last time I checked, there were anti-Snapchat apps on the market.
I found one for sale for $1.99 as of August. Called Screenshot Save for Snapchat, it promised to keep those supposedly disappearing images on hand forever, for as long as the recipient likes, thereby enabling them to be saved "for easy sharing with friends!"
As Naked Security has urged in the past, anybody who wants to continue to snap nude selfies – or any other sensitive content they don't necessarily want to be made public – should please refrain from putting too much faith in an app that promises self-destruction.
As for Facebook, if it wants to make a few billion disappear, it will have to try again in a few months, when Snapchat will likely be bigger than ever.