Police in the US state of Texas were trying to hunt down two men they thought might have been behind thefts from 17 cars in one community on Sunday.
Police in Rosenberg, Texas said that Damian and Rolando Lozano were behind the crimes.
They managed to apprehend Damian Lozano, but Rolando remained at large.
So the police took to their Facebook page, posting Rolando Lozano's picture to see if the public could help track him down.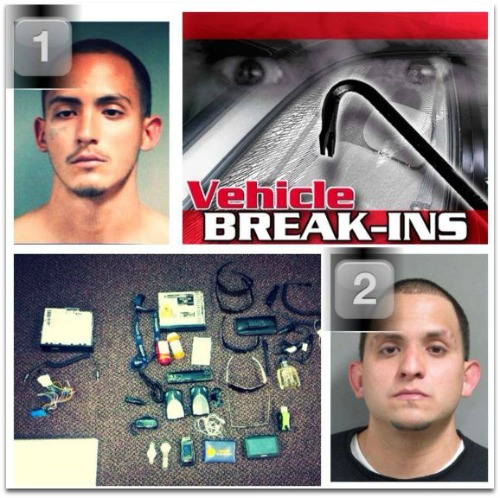 The wanted man himself replied.

f*** all yall hoes, im innocent, catch me if u can muthasuckas
Stop me if you've heard this one before.
Oh, wait, you have heard this one before, at least if you read about the burglars who notified the Brooklyn police about their crime spree via Facebook status updates, or the burglar who opened up a stolen laptop and uploaded his picture onto his victim's Facebook account.
Those crooks found out that police know how to use social media.
Mr. Lozano discovered that too, within 15 minutes.
Or, as police responded to his "catch me if u can" invitation, "Request granted"!
The post in its entirety: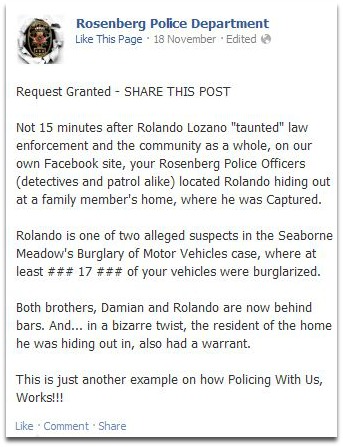 Request Granted - SHARE THIS POST

Not 15 minutes after Rolando Lozano "taunted" law enforcement and the community as a whole, on our own Facebook site, your Rosenberg Police Officers (detectives and patrol alike) located Rolando hiding out at a family member's home, where he was Captured.

Rolando is one of two alleged suspects in the Seaborne Meadow's Burglary of Motor Vehicles case, where at least ### 17 ### of your vehicles were burglarized.

Both brothers, Damian and Rolando are now behind bars. And... in a bizarre twist, the resident of the home he was hiding out in, also had a warrant.

This is just another example on how Policing With Us, Works!!!
They even posted a photo of the event: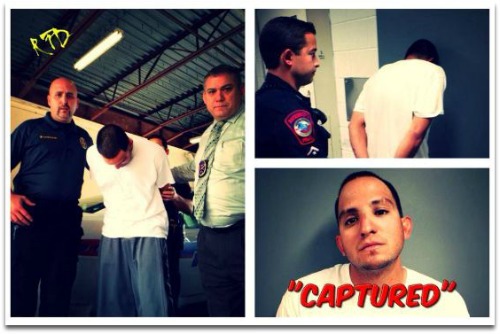 According to comments left by the police department, they may have nabbed Lozano as quickly as 5 minutes after he posted.
Did the police have such stunningly fast computer forensics on hand that they managed to track down their man within 5 minutes of his post?
Nope. According to a followup post, Rosenberg Police said that it was tips from the community that helped them to trace him to a relative's house.
There are so many things to like about this story.
First, it doesn't involve a mob ganging up on an accused person who is, of course, innocent until proved guilty. Instead, the community took their input to where they should in such cases: the police department.
Second, Rosenberg Police have the best Facebook page I've ever seen for a government outfit.
They're such a cheery bunch, one fan complained that she was nearly overwhelmed with the urge to step out of her car, in traffic, to high-five the driver of a police vehicle.
The "official" police response:
Give us a high five next time...just warn the officer as you are running up to them like a crazy woman...lol