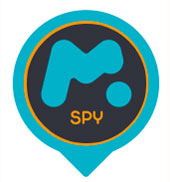 We all know by now that the US's National Stalker Agency – oh, excuse me, I meant to say National Security Agency (NSA) – eavesdrops on just about everybody on the planet.
Evidently, the UK is no better.
But surveillance by your own mother?
Nothing is sacred.
At any rate, that's the takeaway you get after an eyeful of the mSpy application.
mSpy is a mobile surveillance application that runs on smartphones and tablets including iPhone, Android, BlackBerry, Symbian, iPad and Galaxy Tab devices.
Its marketing promises that users who install it on their phones can "remotely spy on text messages, call logs, and emails; track location, record surroundings, and more on smartphones and tablets."
Not only that, it stealthily keeps tabs on calendar information; records conversations; determines GPS coordinates of the phone and shows the location of the target device on a convenient map.
Is that legal, you say?
Hahahahahahahahahahahaha! What an adorable question.
But yes.
Yes, it is legal, as long as the "target" is a child or an employee and the surveillance operator has informed the "target".
From the company's disclaimer:
My Spy (mSpy) is designed for monitoring your children, employees or others on a smartphone or mobile device that you own or have proper consent to monitor. You are required to notify users of the device that they are being monitored.
Its maker claims that the app is 100% undetectable by the device user, as a sale rep told The Next Web:
After complete installation the application runs in a stealth mode, so it is undetectable and completely invisible for the target phone's user.
Physical access is required to install mSpy – which takes about 20 minutes – but not after that.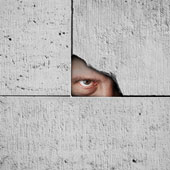 Your mom, your dad, your boss, or any random, creepy friend or stalker who got his or her hands on your mobile phone can remotely tweak the application's settings at any time with a convenient control panel on any internet-enabled device.
If you find a shiny new gadget under the Christmas tree in December, you may well ponder whether your benefactor has slipped you an mSpy.
Here's what the company says about determining whether somebody's installed mSpy on your gadget:
It's impossible.
Unlike other software of this kind, mSpy manages without SMS commands that appear in the message folder of the target mobile device to make the application work. The size of the activity data that gets uploaded to the server never exceeds 100kb and doesn't get noticed by the owner of the target phone when their phone bills arrive. Moreover, the mSpy application boasts a battle-tested history of insignificant battery power consumption so that the target device works as usual. Thus, it is virtually impossible for the owner of the target phone to detect the mSpy software as it can be controlled online without conspicuous connection between the server and the target phone.
Are there legitimate reasons to conduct surveillance on people?
Of course. Data leakage from corporations is one such.
Employers who choose to do so should heed the company's advice on the matter, though:
Using the mSpy cell phone tracking software for spying on employees suspected of company theft, fraud or lying is absolutely legal. Companies also have a legal right to monitor phones used in the course of conducting company business to ensure the devices are not being misused. Companies are obliged to notify employees on what type of cell phone usage is deemed acceptable. Please note that by informing staff before installing mSpy on their phones, and by having them accept this as part of using the company-owned devices you will ensure that the company will not run into any legal problems.
When it comes to monitoring employees, the buck doesn't stop here with mSpy – it stops with the employer.
Like mSpy advises, employers should make sure they inform employees regarding what's considered to be appropriate mobile device use for their role. Informing staff that they're being monitored is also a prudent thing to do.
But what about monitoring children? Parents, do you already? If not, would you? If yes, then do your kids know they're being monitored?
I wouldn't do that to anybody, and the NSA doesn't share with the likes of me, so you're just going to have to tell us your thoughts in the comments section below.
Image of spy courtesy of Shutterstock.