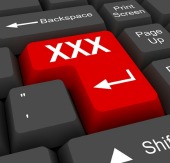 TeamBerserk hackers are back.
They've sided with a sheriff in the US state of Texas in a dispute over a teacher picking thrown-away school furniture out of the trash, have leaked 23 documents stolen from the judge's computer, have used the judge's credit card to order what Softpedia reports is a total of 18 sex toys, and have shown prodigious talent at making images out of keyboard characters that will forever change the way you view "x", "@" and "s" if you click through to their Pastebin message.
(Warning: At least one of the Pastebin images are probably NSFW, albeit they'd be very appropriate for a gallery show on keyboard character artwork.)
The TeamBerserk crew align themselves with the Anonymous hacktivist brand but carry out their own operations.
In October, they announced that they were taking a breather from their attacks, which they say have been carried out against such organizations as the US Office of Personnel Management, HITRUST, Interactive Data, CITIC, the Chinese University of Hong Kong, New Mexico ISP Plateau, The West Australian, Loretto Telecom, and California-based ISP Sebastian.
Now, they're back, as spotted by Softpedia's Eduard Kovacs, and they're ready for more lulz, as they said in their comeback message:
After many days at port, days filled with rum, women and lulz - which have recovered us. We have again united for an explosive several weeks of exploitation, mayhem and LoLz.
In the Pastebin message, they threatened "corporations and governments", with Judge Souli A. Shanklin appearing to be their first target as part of ProjectMayhem, a campaign Anonymous first announced in 2011.
The dispute with Judge Shanklin dates back to a conflict that flared up in September between Edwards County Sheriff Pam Elliott and Rocksprings Independent School District Superintendent David Velky.
After claiming to have analyzed the case, the hackers said that they're on the sheriff's side:
We TeamBerserk agree with Sheriff Pam Eliott [sic]. You have been placing pressure on board members to do your bidding and you have concealed information. This information will be publicly available soon.

At this very moment we are sorting through and analyzing all of your accounts. We have gained remote access to your cell phones and we have conversation logs between you and various, shall we say.. characters of shady backgrounds.

All of your Android devices are under our control as well as your personal nets.
TeamBerserk claims to have ordered several dildos from Velky's Amazon account, as they did from Judge Shanklin's account, and published screenshots as proof.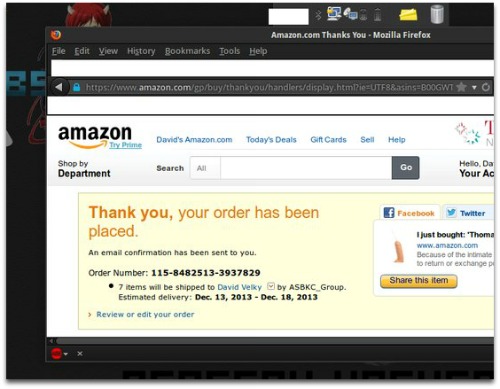 Kovacs reported on Wednesday that the hackers hijacked Velky's LinkedIn account and leaked seven more documents related to Judge Shanklin.
Although some might see these antics as amusing, let's get serious kids. Don't try this at home.
As it is, when TeamBerserk went on hiatus in October, it noted that various members had just finished jail terms.
Credit card fraud is illegal, as it should be, even if you use the stolen credit card to send truly tasteful Christmas gifts such as those selected by TeamBerserk.
The US legal system doesn't have much of a sense of humor.
For evidence of that, you don't have to look any further than to the $183,000 penalty dished out to Eric Rosol this week for participating in an Anonymous-organized DDoS against Koch Industries for one measly minute.
High financial penalties and jail terms against hackers and 'hacktivists' alike are rife.
Is it really worth the lulz?
Image of XXX button courtesy of Shutterstock.