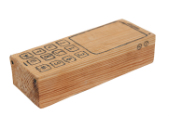 A California senator plans to introduce new legislation in order to combat the rise in smartphone thefts across cities within the state.
Senator Mark Leno and San Francisco District Attorney George Gascón hope to make California the first US state to require smartphone manufacturers to incorporate a 'kill switch', a remote-controlled security feature, which would make lost or stolen devices inoperable.
Senator Leno announced the proposed new bill on Thursday, saying that:
One of the top catalysts for street crime in many California cities is smartphone theft, and these crimes are becoming increasingly violent. We cannot continue to ignore our ability to utilize existing technology to stop cell phone thieves in their tracks. It is time to act on this serious public safety threat to our communities.
The Federal Communications Commission reports that mobile phone theft constitutes 30-40% of all robberies across the United States, a crime that cost US citizens $30 billion in 2012.
In the Senator's own state of California such thefts are even more prevalent, accounting for over 50% of street robberies, Los Angeles alone has seen a 12% increase in smartphone thefts over the last year.
If the kill switch legislation is passed, carriers will be able to remotely send a message to any device that has been reported as either lost or stolen. That message would trigger the device to 'brick' itself, effectively making it useless, and a far less appealing option for would-be thieves.
With a few exceptions, most phones do not offer any form of remote deactivation at this time which makes them especially appealing to thieves who can snatch and sell them on in a very short period of time.
One manufacturer that does offer deactivation is Apple, though Gascón would like to see such a feature become the default rather than an option:
Apple should be commended for leading the way and making efforts to safeguard their customers, but it is still too early to tell how effective their solution will be. Until Activation Lock is fully opt-out, it appears many iPhone owners will not have the solution enabled. This leaves iPhone users at risk as thieves cannot distinguish between those devices that have the feature enabled and those that do not.
Gascón, along with New York Attorney General Eric Schneiderman, have asked mobile phone manufacturers to propose methods of curtailing the theft of smartphones. Having presented the tech companies with a June 2014 deadline, Gascón said:
I appreciate the efforts that many of the manufacturers are making, but the deadline we agreed upon is rapidly approaching and most do not have a technological solution in place. Californians continue to be victimized at an alarming rate, and this legislation will compel the industry to make the safety of their customers a priority.
The bill will be formally introduced in January 2014.
Naked Security readers who wish to protect their Android devices in case of loss or theft can install Sophos's free Antivirus and Security app which includes the following features:
Supports remote commands for Wipe, Lock, Alarm, Locate, Reset passcode and Message to finder
Reporting of the device location before the battery runs out
Notification if the SIM card is replaced
Image of block of wood phone courtesy of Shutterstock.