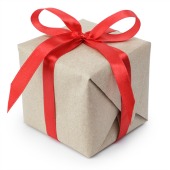 We're winding down a bit for the Christmas holidays here, so you'll see less new content over the next week or so as some of our writers take a break.
But we want to take a bit of time to show our appreciation to you all.
To everyone who commented on our site this year, sent us a story, liked something on Facebook, retweeted us, or just generally gave a nod in our direction, thank you!
All your contributions make our site what it is and we're proud of our great community.
And, because we're feeling a bit festive here, we're giving away some prizes to our newsletter subscribers – those people who allow us to pop into their inboxes every day with our news, opinion, advice and research.
We've got an iPad Air to give away, as well as 50 of our lovely Naked Security tshirts.
All you need to do is make sure you've subscribed to our newsletter by the end of December 31st.
If you already receive our newsletter then you'll be automatically entered into the draw. We'll pick all the winners at random in the new year.
We'll see you back in 2014. And if you're celebrating over the next couple of weeks, have a wonderful time.
Image of gift courtesy of Shutterstock.