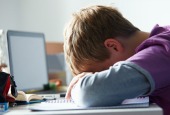 In a sign of the times ChildLine, the UK's helpline and online service for children and young adults, counselled more children online (59%) last year than via the telephone (41%) for the first time in its history.
This adoption and take up of new technology may explain why its latest report has highlighted a sharp increase in the number of youngsters contacting the group.
In a report released today, the service – which is provided by the charity NSPCC – tells of a big increase in the number of children requiring counselling across a wide range of issues that they are facing.
ChildLine reports that the two most common reasons for young people making contact are centred around family relationships and feelings of depression and unhappiness, with each accounting for 13% of the contact made with the charity.
The third most likely reason for children to contact ChildLine was bullying of various types. Year on year the amount of children telling Childline that they had been bullied in some way increased by 8% which is bad enough but, in 2012-13 the charity saw a total of 4507 cases of cyber-bullying, up a huge 87% from 2410 cases in 2011-12.
Worryingly, the children being bullied online told ChildLine that they felt they couldn't escape the abusive behaviour due to the always-on nature of the internet.
Victims reported feeling isolated and experiencing low self-esteem. Some even told the charity that cyber-bullying made them feel suicidal.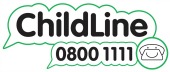 ChildLine found that bullying was the number one reason for boys contacting them during last year with a total of 6724 needing counselling. For girls, depression and family issues required more counselling time but ChildLine still saw 14,653 girls asking for help with bullying related issues.
For children under the age of eleven offline bullying was the largest concern, requiring 24% of the total counselling given out to this age group.
84% of all cyber-bullying affected those in the 12-18 year-old group. In December 2012, ChildLine began to monitor when young people specifically mentioned bullying that related to social networking sites, chat rooms or gaming sites, and in the months that followed (December 2012 – March 2013) 1,098 young people referred to these platforms, a third of whom were aged 13 or 14.
Fortunately, the biggest social sites appear to be becoming more aware of the problem and their responsibilities, and are introducing new measures to deal with online abuse.
Facebook will allow users to anonymously report abuse across its site and Twitter has introduced a Report Tweet button, although it struggled to find an effective solution for blocking users.
Of course its not just down to individual web sites to protect your children from this sort of behaviour – if you, as a parent, have concerns that your own child may be being bullied then there is much that you can do to help them yourself.
Many kids may be unsure about confiding in their parents so it would be prudent to develop your own understanding of cyber-bullying, especially as technology and lifestyles continue to change at a rapid pace.
We interviewed Luke Roberts from the Anti-Bullying Alliance as part of Anti-Bullying Week back in November. He gave readers advice on how to spot the signs of online bullying, as well as thoughts on what to do if you suspect your child is the one carrying out the bullying.
And while we're at it, if your child has access to a computer, Android or iDevice, why not set up parental controls on it today? It won't necessarily stop cyber bullies, but it will help to give you more control over what your child gets up to online.
Image of cyber-bullying courtesy of Shutterstock.