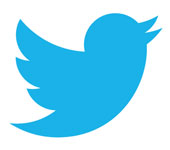 In July, a vitriolic storm blew up in the UK, all over a campaign to replace Charles Darwin's image with Jane Austen's on a British banknote.
For nearly 48 hours following an announcement that the author's likeness would grace the £10 note starting in 2017, death and rape threats hurled at the campaign's backers poured in from Twitter, prompting a threatened boycott of Twitter and the company's subsequent promise to put a "Report Abuse" button on all messages.
The Crown Prosecution Service (CPS) announced in December that a man and a woman had been charged with making the threats, and now the pair have confessed.
According to Sky News, Isabella Sorley, 23, and John Nimmo, 25, have both pleaded guilty at Westminster Magistrates' Court to posting the messages to Caroline Criado-Perez.
Criado-Perez is the UK journalist and feminist leader who spearheaded the Jane Austen campaign.
At least one of her supporters, MP Stella Creasy, also received murder and rape threats.
According to Sky News, the court heard that the threats, flooding in from 86 Twitter accounts, included a message from Sorley in which she told Criado-Perez to kill herself and said
I would do a lot worse things than rape you.
Nimmo messaged Criado-Perez to
Come to Geordie land b****. What do you think the police will do?
Sorley told the court that she was drunk and bored when she sent the tweets, described the threats as "empty", and said that she was just "winding Ms Criado-Perez up", Sky News reports.
Both women reported that they found the tweets horrifying and frightening, Ms. Creasy feared for her own safety and that of her family, and Ms. Criado-Perez has subsequently suffered life-changing psychological effects because of the bullying.
Sorley, from Newcastle-upon-Tyne, and Nimmo, of South Shields, were both charged.
Sky News reports that the CPS said it would not be in the public interest to prosecute over the messages allegedly sent to Ms Creasy.
Nimmo, for his part, was described as a social recluse who claims benefits and who only leaves the home to empty the trash bins, Sky News reports.
This should not be read as any type of indictment on those who receive public benefits, of course.
What it should be read as, by anybody who's suffered or now suffers from cyberbullying or who supports its victims, is a reminder that trolls' actions can be the result of simple boredom.
As this story attests, reporting troll behavior can and does lead to arrests.
That's what Twitter put that button there for.
Ever use it?
Feel free to tell us how it worked out – or any bully-reporting action, for that matter – in the comments section below.
Image of troll courtesy of Shutterstock.