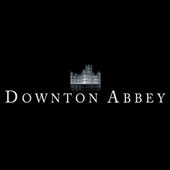 Oh, the humanity: it was revealed on Monday that Guccifer, a notorious hacker with an inordinate fondness for celebrity targets, swiped the script for the fourth-season finale of rave TV show "Downton Abbey" sixth months before it aired in England.
Oh, what a spoiler-avoiding relief: he/she/they didn't publish it.
The Smoking Gun, which has reportedly been talking with the hacker, on Monday received and published a star-studded roster of new Guccifer victims.
(Following The Smoking Gun's lead, we'll refer to Guccifer as "he" for the rest of the article.)
With apparently neither rhyme nor reason to explain the targeting, the list spans entertainers, industrialists, academics, diplomats, financiers, government and military officials, and journalists, the Smoking Gun reports.
Some of the names:
Comedian Steve Martin
Editor Tina Brown
Ex-Nixon aide John Dean
Author Kitty Kelley
Actress Mariel Hemingway
Three members of the UK's House of Lords
A former Air Force secretary
The CEO/chairman of insurance conglomerate MetLife
A Pulitzer Prize winner
Past victims have also included Corina Cretu, a Romanian journalist and former director of Romania's domestic intelligence service, and former US Secretary of State Colin Powell.
In fact, Powell, who had his email breached when Guccifer doxed ex-president George Bush and then had his Facebook page defaced, found himself having to deny Guccifer-spawned allegations of an affair with Cretu.
The Smoking Gun reports that the archive Guccifed handed over shows that the hacker has accessed email correspondence, contact lists, phone records, personal photos, online storage sites, and a wide range of confidential financial documents, including credit card, banking, and investment statements.
From the Smoking Gun's article:
Included in the archive are documents amounting to the hacker's work product, such as text files recording an individual victim's name, e-mail address, original account password, and the replacement password used by "Guccifer." For instance, when the hacker broke into Powell's email account, the password was changed to "ASSHOLEANON." After breaching the Comcast email account of John Negroponte, a former U.S. ambassador to the United Nations, "Guccifer" reset the password to "hondbabykill1," an apparent reference to Negroponte's prior role as U.S. ambassador to Honduras, where American officials supported a military dictatorship suspected of killing and torturing dissidents.
The more Guccifer hacks, the wider Guccifer's potential circle of targets: he has picked up cell phone numbers of Robert Redford and Warren Beatty, and the private email addresses for Nicole Kidman, Leonardo DiCaprio, and other celebrities, the Smoking Gun says.
The list goes on. And on. And on. For the full Hollywood/Washington/London who's who victim roster, check out the news outlet's article.
As far as how he managed to hack an array of email providers including Comcast, Cox, Gmail, Yahoo, AOL, Earthlink, Verizon, and the British-based Btinternet, Guccifer didn't cough up any details.
But given that the Guccifer archive shows that he reviewed Wikipedia pages of prospective victims, the hacker likely made some good guesses to security questions, the Smoking Gun suggests.
Guccifer reportedly told the Smoking Gun that he turned over his archive "just in case I am busted."
Will publishing the data help investigators to track him down?
Guccifer isn't sweating it, as he told the Smoking Gun:
NO I am not concerned, i think i switch the proxies go to play some backgammon on yahoo watch tv, play with my family and daughter.
He also told the news outlet of buying a "new powerful computer" to help him keep hacking and get "back in business".
The archive of the hacker's targets show a dizzying array of entertainers, writers, and government and military officials, meaning that even more sensitive data (I know, hard to imagine anything more sensitive than a Downton spoiler) has been accessed.
That means, of course, that such sensitive data could still be published.
Guccifer's sign-off for one email certainly isn't reassuring.
To wit:
HAAAACKKKK!