Welcome to another episode of Techknow, the podcast in which Sophos experts debate, explore and explain the often baffling world of computer security.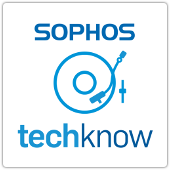 Botnets, short for robot networks, are more than just malware: they're the money making machinery of modern cybercriminals.
In this episode of our Techknow podcast series, Paul Ducklin and James Wyke help you to understand the What, How and Why of this troublesome topic.
The result is an entertaining and educational podcast that's suitable for everyone from sysadmins to home surfers.
Botnets typically make money by stealing your data for resale in the cybercriminal underground, and by "borrowing" your computer and your internet connection to aid and abet other cybercriminal activities.
Without getting bogged down in jargon or in technicality, Paul and James give you motivation and advice for fighting against these modern-day digital zombies.
Remember: bots take over your computer to attack other people, so if you aren't part of the solution, you're part of the problem!

(Audio player above not working for you? Download to listen offline, or listen on Soundcloud.)
Other episodes you might like
Get this and other Sophos podcasts