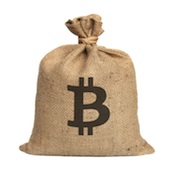 In a press release on Thursday, the US Attorney's office for Manhattan announced the forfeiture of 29,655 Bitcoins seized from Silk Road, a dark web marketplace that facilitated the trade of drugs and other illegal activity.
Prosecutors seized the virtual currency that allows buyers to remain anonymous, worth around $28 million (£17 million) at current prices, during a raid on a Silk Road server in October last year. Preet Bharara, the United States Attorney for the Southern District of New York, also confirmed that the Silk Road website itself will be forfeited along with the Bitcoins.
Bharara highlighted the fact that the Bitcoins were not seized simply because they were Bitcoins but because of their status as an asset in a criminal case, saying that:
With today's forfeiture of $28 million worth of Bitcoins from the Silk Road website, a global cyber business designed to broker criminal transactions, we continue our efforts to take the profit out of crime and signal to those who would turn to the dark web for illicit activity that they have chosen the wrong path. These Bitcoins were forfeited not because they are Bitcoins, but because they were, as the court found, the proceeds of crimes.
The largest ever seizure of the virtual currency also saw authorities grab 144,336 Bitcoins from the personal computer of Ross Ulbricht, the alleged mastermind of Silk Road. Ulbricht, who it is claimed also went by the name of Dread Pirate Roberts, was arrested at the San Francisco Public Library in October following a federal investigation that began in 2011.
He has been charged with computer hacking conspiracy, narcotics trafficking conspiracy, and money laundering.
The future of Ulbricht's stash, currently valued at around $130 million and in the hands of the FBI, is being contested:
Ulbricht has filed a claim in the civil forfeiture action, asserting that he is the owner of the Bitcoins found on his computer hardware, and contesting the forfeiture of those Bitcoins.
The government can only auction off Silk Road's assets because they were "being used to facilitate money laundering", so Ulbricht may be able to keep his Bitcoins if his civil case is successful in proving that those on his personal computer were not associated with the website.
Other individuals who may have had Bitcoins in the Silk Road wallet, for whatever reason, will have lost their virtual funds though. This includes Bitcoin fans who, according to Ars Technica, sent micro-payments to the wallet now held by the federal government in order to allow them to add publicly-viewable messages such as these gems:
Public Note: I THOUGHT OF SNIFFING FARTS WHILST SENDING THESE BITCOINS TO YOU
and
Public Note: hey computer geek, who control this address. 'Ross Ulbricht' is not the bad guy, you are a bad guy. Please open your eyes, dont be brainwashed, and think your self!!!
Just how the federal government will dispose of the Bitcoins currently in its possession is not known at this time, with Manhattan US Attorney Office spokesperson Jim Margolin telling Forbes that, "We have not yet determined exactly how the Bitcoins will be converted and liquidated," before later suggesting that an auction will be held.
With Bitcoins currently valued at around $900 each, investors and other holders of the virtual currency may want to consider their positions, as it's possible that any large-scale sale by the US authorities may push down prices for some time to come.
Image of sack of Bitcoins courtesy of Shutterstock.