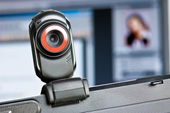 A routine visit to the home of a registered sex offender in the UK has led law enforcement to bust an international organised crime group centered in the Philippines that arranged, and profited from, children being sexually abused live on webcam.
An international investigation, "Operation Endeavour," started in 2012 and has so far resulted in the rescue of 15 children in the Philippines, aged between 6-15, with some of the victims' own families having arranged for the abuse.
The rescued victims have been placed in the custody of the Philippine Department of Social Welfare and Development.
Child protection agencies have pointed to the emerging use of webcams to stream live abuse, particularly in countries with extreme poverty, increasing availability of high-speed internet, and the access it brings crime rings to wealthy overseas customers willing to pay for the exploitation of children.
Buyers of the video streams paid what law enforcement has so far identified as £37,500 ($61,684).
The crime ring spanned 12 countries.
The British National Crime Agency said in a statement that the investigation has led to 17 arrests in the UK, which have in turn led to 5 convictions and 9 ongoing investigations. One of the arrests required no further action, while two of the individuals are now dead.
The crime ring's UK customers paid over £5,351 ($8,802) for the video streams, police said.
The investigation started after Northamptonshire Police found a number of indecent videos on the computers of registered sex offender Timothy Ford during a routine visit.
Police say that Ford had been paying for the live abuse of children and planned to move to the Philippines to set up an internet café. He was sentenced in March 2013 to eight and a half years in prison.
Investigations into Ford's activities and the crime ring's wider customer network with which he was associated led police to other suspects, including Thomas Owen, who was sentenced in July 2013 to seven years in prison.
When Owen was arrested, police found nearly four million indecent images of children in his possession.
Police also found evidence of Ford and Owen discussing online how they could travel to the Philippines to carry out "contact" abuse of children.
In one such chat log, Ford, who uses a wheelchair, suggested that Owen could act as his caregiver so they could travel to the Philippines together and avoid detection.
After finding the indecent images on Ford's computers, police called in the Child Exploitation & Online Protection Centre (CEOP).
The law enforcement groups together identified a number of "customers" and associates, and a global law enforcement investigation then commenced.
Operation Endeavour has resulted in 29 international arrests so far.
Separate investigations
Meanwhile, three other separate investigations into the live streaming of child sexual abuse are ongoing.
Those investigations have already identified 733 suspects, 139 of whom are in the UK and 594 from other countries.
The investigations have resulted in the conviction of Michael Eller, who has been sentenced to serve 14 years in prison.
Andy Baker, Deputy Director of CEOP, said in the statement that having thousands of miles and a computer between an abuser and his victims doesn't lessen the guilt of the "customers" who pay for this abuse:
This investigation has identified some extremely dangerous child sexual offenders who believed paying for children to be abused to order was something they could get away with. Being thousands of miles away makes no difference to their guilt. In my mind they are just as responsible for the abuse of these children as the contact abusers overseas.Protecting the victims of abuse is our priority and that means attacking every link in the chain, from dismantling the organised groups who are motivated by profit through to targeting their customers.
Baker went on to say that this type of operation can only be done when law enforcement agencies work together across borders. That includes a host of agencies, including the Philippine National Police and the International Justice Mission (IJM), all of whom worked to share information and intelligence and also to identify and remove exploited children and to safeguard them from further harm.
The idea that technology is aiding in the abuse of children is disheartening. Fortunately, technology is also working on their behalf.
That was evidenced in November with the news about "Sweetie", a 10-year-old Filipina CGI girl who had at that point been used to identify 1,000 alleged paedophiles.
Using Hollywood-style animation techniques, researchers created a lifelike character and seeded 19 public online chat forums with her very convincing live-action image.
Over 20,000 alleged predators asked her to perform paid sex acts over the course of 10 weeks, of whom 1,000 were identified, using no hacking methods whatsoever.
Kudos to the investigators who rescued 15 children in Operation Endeavour and to ongoing efforts to use technology to fight back against the very sex tourism that technology is, unfortunately, abetting.