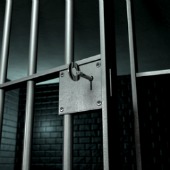 A man and a woman have been handed custodial sentences for abusing journalist Caroline Criado-Perez and MP Stella Creasy on Twitter.
At a sentencing hearing on Friday, Chief Magistrate Judge Howard Riddle sentenced John Nimmo, 25, of South Shields, Tyne and Wear, and Isabella Sorley, 23, of Akenside Hill, Newcastle-upon-Tyne, to eight and twelve weeks in prison respectively.
On January 7 the pair had pleaded guilty to improper use of a public electronic communications network, contrary to section 127 of the Communications Act 2003.
Sorley had threatened Criado-Perez – who had successfully campaigned to have a woman appear on British bank notes – with "worse than rape", and had told her to "kill yourself before I do".
Westminster Magistrates court also heard that Nimmo, who admitted sending 20 tweets, posted equally disturbing messages to Criado-Perez.
Nimmo also attacked Creasy, the Labour MP for Walthamstow, saying, "the things I cud do to u" and calling her a "dumb blond bitch."
Judge Riddle said that the harm levied at Ms Criado-Perez by Nimmo and Sorley, as well as by another 86 separate Twitter account holders, "must have been intended to be very high."
In coming to a sentencing decision the judge considered the background of the defendants as well as the impact the abuse had on its victims.
In the case of Sorley the court heard that the educated woman, who has a 2:1 degree in Creative Advertising, has plenty of history when it comes to breaking the law.
Since November 2010 she has had 25 separate offences recorded against her, including two counts of assaulting a police officer whilst on bail for this offence. Furthermore, she is also awaiting sentence after pleading guilty to committing another assault on January 1 of this year.
Paul Kennedy, representing Nimmo, described his own client:
...a social recluse, that is exactly what he is really, he rarely leaves the house but to empty the bins. He sits in the house 24/7, he has nothing to do, he claims benefits, he is a somewhat sad individual.
Such a sad commentary on the lives of the abusers wasn't enough to persuade the judge to issue a suspended prison sentence. He heard victim impact statements which described how Criado-Perez felt that her personality had changed for the worse:
She describes panic and fear and horror. She feared the abusers would find her and carry out the threats. She felt hunted. She remembers feeling terror every time the doorbell rang. She has had to spend substantial time and money ensuring she is as untrackable as possible.
Writing on TwitLonger, Criado-Perez explained how she had felt unable to appear in court in person:

Statement on the twitter sentencing today: It's hard to get my thoughts together at the moment as my stomach is churning - hearing the outcome has made me realise how tense and anxious I have been feeling. But here goes. I did not attend the sentencing as I didn't feel I could cope with being in court with them - and I didn't feel sure that the judge would understand how terrifying and scarring the whole experience has been for me, which again is not something I could face. I feel immensely relieved that the judge clearly has understood the severity of the impact this abuse has had on me. The damages that have been awarded to me will be going to charity. When this has all sunk in I will decide which charity. I hope this statement covers enough for the media. I don't feel in a fit state to be giving lots of interviews at the moment, and as there are still other investigations on-going, I am still somewhat constrained in what I can say. Thanks for understanding.
Judge Riddle also heard how the online harassment had affected Stella Creasy:
She became concerned for her safety to the extent that she had to alter her behaviour. She had a panic button installed in her home. She describes the effect of the crimes on her public duties, on her staff, and on her family. Again the offences have caused serious and entirely predictable harm to her.
In addition to custodial sentences the pair were both ordered to pay £400 to each of their victims, though they were spared court costs due to their inability to pay up. They were also made the subject of restraining orders.
I'd like to think that such decisive action against online abusers will act as a deterrent and dissuade potential cyber bullies from sending vile messages in the future, although that – of course – remains to be seen.
Image of jail courtesy of Shutterstock.