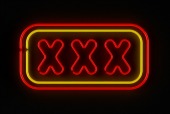 Hunter Moore, king of revenge porn, aka "the most hated man on the internet", he who claims to have slept well in spite of posting nude or sexually explicit photos without victims' permission, was indicted on Thursday by a federal grand jury.
According to the US Attorney's Office in Los Angeles, on Thursday morning, the FBI arrested Moore, 27, and Charles "Gary" Evens, 25, for allegedly conspiring to hack into victims' email accounts to steal nude photos that were later posted on a revenge-porn site, isanyoneup.com, previously owned and run by Moore.
A 15-count indictment charges both men with conspiracy, 7 counts of unauthorized access to a protected computer to obtain information, and 7 counts of aggravated identity theft.
Moore gained infamy – and his very own anti-bullying operation courtesy of those claiming Anonymous affiliation – by publishing pornographic photos of people without their permission.
The publishing of racy photos was, he claimed, to fulfill the wishes of victims' bitter exes, who supposedly were the ones who submitted the photos to isanyoneup.com.
For some time, Moore claimed protection for his activities under Section 230 of the Communications Decency Act, which states that websites are immune from legal responsibility for content submitted by others.
But if the charges in Thursday's indictment stick, hiding behind the "user-submitted content" shtick won't do him any good, given that he's charged with publishing content that was stolen rather than willingly submitted.
The nude or sexually explicit pictures were generally submitted without victims' permission, though Moore claimed that some were submitted by porn star wannabes.
But according to the indictment, Moore needed to get more photos to populate the site than revenge-hungry pinheads or aspiring porn stars could muster.
So he allegedly paid Evens to go get him more photos. Evens allegedly got those images by hacking them out of hundreds of victims' email accounts.
The indictment alleges that Moore offered Evens $250 for naked photos of "6 guys and 6 girls", for example, and goes on to list episodes in an ongoing hacking partnership that was paid for via PayPal.
Evens allegedly hacked the photos out of Gmail and Yahoo accounts.
According to Forbes, Evens even allegedly managed to circumvent Google's two-factor authentication with some social engineering.
If I had to guess, I'd say that the FBI finally caught up to Moore – who is, mind you, innocent until proved guilty – in no small part thanks to the very angry mother of one of the alleged victims.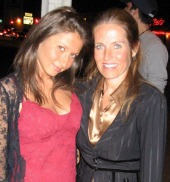 I refer to the tireless work of Charlotte Laws, aka the "Erin Brockovich" of revenge porn, who is the mother of a victim referred to as "K.L." in the indictment, for Kayla Laws.
Ms. Laws, a 25-year-old aspiring actress, went public after her nude selfies wound up on the site, though she claimed she'd emailed the photos only to herself.
Charlotte Laws took it all to heart. She determined that the photos had been hacked from her daughter's account.
She began an FBI investigation into Moore's activities. Following the launch of the investigation, Moore suddenly went rather quiet, and that's when he transferred the site.
Specifically, Moore sold isanyoneup.com in April 2011 to the anti-bullying charity, BullyVille.
The site has since redirected to BullyVille.com, which provides a history of IsAnyoneUp and of Moore's legal troubles and alleged bullying incidents, both online and in real life.
The site says that the domain is up for sale.
Charlotte Laws wound up getting trolled and bullied herself, but she didn't stop.
Instead, she fought the issue on the legislative front, trying to get states to criminalize the posting of photos without people's permission – a mission that paid off with the passing of new legislation in California, for one.
Now, Charlotte Laws told Forbes in an email, she's "delighted" with the arrests of Moore and Evens. She's been contacted by other victims, she said, who are also "elated".
If convicted, Moore and Evens face up to five years in federal prison for each of the conspiracy and computer hacking counts. The charge of aggravated identity theft carries a mandatory two-year sentence to run consecutive to any other sentence imposed in the case.
There's still a long road ahead, Charlotte Laws said in her email, and we won't win the battle against revenge porn until a federal law is in place.
But there's momentum, she said. At this point, 12 states have introduced legislation, and we can thank her in no small part for that progress.
Kudos to all the brave victims who stood up to the bullies and to Charlotte Laws for pushing this through the FBI, the courts and in all other spheres in which she's applied her brains and her tenacity.
Image of XXX courtesy of Shutterstock.
Image of Kayla and Charlotte Laws courtesy of Charlotte Laws.org