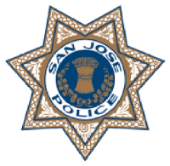 Police in the US city of San Jose, in California, would be able to tap into volunteers' private security cameras under a proposal put forth on Thursday.
The San Jose Mercury News reports that the proposal would allow property owners to register their cameras with a new San Jose Police Department database on a voluntary basis.
The San Jose police have said that this isn't about active surveillance, per se; it's more after-the-fact than that.
Rather than sit around looking at what innocent citizens are up to in their neighborhoods, the police said, they'd instead merely rely on the ability to quickly analyze video footage following the occurrence of nearby crimes.
The newspaper described the new surveillance push as the act of a city that's gone from being one of the safest in the US to one with surging crime, including a string of arson fires that burned through the downtown area this month.
Police arrested a man suspected of burning about a dozen buildings by using surveillance videos provided voluntarily by nearby property owners as key evidence, the newspaper reports.
As it now stands, police can ask property owners for surveillance footage, but they have to go knocking on doors one at a time to search for cameras: an onerous job for an understaffed police department.
Under the proposed program, property owners could sign up for a security camera database so that police responding to crimes would see a map of nearby locations with cameras.
With property owners' permission, police would then be able to remotely tap into feeds for digital cameras. Police would still have to get actual tapes from older camera models.
Hanni Fakhoury, a staff attorney for the Electronic Frontier Foundation, sees the threat of police overreach. The newspaper quotes Fakhoury:
To me the really interesting and troublesome part of it is the way we are starting to privatize government surveillance - to enlist private citizens in a way that is kind of unprecedented and could be potentially really dangerous.

Once you give the police unfettered access 24/7, you're relying on them to exercise their restraint.
San Jose certainly wouldn't be the first city in the country to set up such a database.
Other big cities such as Philadelphia and Chicago, along with small towns such as Los Gatos and Monte Sereno in California, have recently launched similar initiatives, the San Jose Mercury News reports.
The police who roll out such initiatives insist that the programs aren't a Big Brother move.
Police aren't sitting around watching live video feeds from people's homes, said Officer Catherine Mann of the Los Gatos/Monte Sereno Police Department, which started its own security camera database a few months ago.
But San Jose police's actions are in keeping with the trend for US cities to increasingly gobble up data on residents using surveillance technology such as gunshot-detection sensors, license plate readers, data-mining of social media posts for criminal activity, tracking of toll payments when drivers use electronic passes, and even at least one police purchase of a drone in Texas.
In fact, San Jose's neighbor to the north, Oakland, California, has been pushing through what the American Civil Liberties Union (ACLU) of Northern California has called a program of warrantless surveillance that would enable the city to "collect and stockpile comprehensive information about Oakland residents who have engaged in no wrongdoing whatsoever".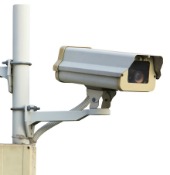 For its part, Oakland took a federal grant of $7 million, originally meant largely to protect its busy seaport, and instead put the money into a police initiative to collect and analyze reams of surveillance data, from gunshot detection sensors in its barrios to the license plate readers mounted on the city's patrol cars.
Alameda County, where Oakland is located, also tried to copy Texas by using homeland security funds to buy a drone, but the plan was shelved after public protest.
All of this went down in spite of the concerns of privacy advocates and citizens.
As it is, critics point out, an $11 million surveillance center, the so-called Domain Awareness Center (DAC), has been pushed through without privacy or data-retention guidelines, in spite of the fact that the center will consolidate a vast network of surveillance data from over 1,000 cameras and sensors pointed at Oakland residents.
But citizens of at least one other US city have had success in stopping police surveillance that ignores privacy issues.
At the behest of more than 4,000 petition-signing citizens, Iowa City politicians in June 2013 were reluctantly forced to ban surveillance from drones, automatic traffic surveillance cameras and license-plate readers – at least, not without a police officer or parking enforcement attendant being there to witness the alleged violation and issue a ticket.
We all want police to be able to protect our peace and our citizens as well as possible, even if departments are understaffed and underbudgeted.
Does that justify a database of video feeds from private citizens?
Do you feel it's a privacy invasion, or do you welcome the beady eyes of a few hundred (or a few thousand, depending on where you live) cameras trained on your movements?
Your input is welcome in the comments section below.
Image of security camera courtesy of Shutterstock.