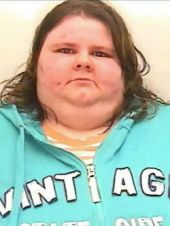 A 24-year-old British woman has been jailed for trolling herself and trying to frame her family for it.
Michelle Chapman, from Cornwall, is thought to be the first person in the UK to have been prosecuted for such a crime, according to The Independent.
She's been sentenced to 20 months in prison for setting up fake Facebook accounts in family members' names and sending herself hundreds of abusive messages.
According to news reports, Chapman hadn't seen her father for 21 years. They reunited when her father reached out to her after having remarried in 2010.
But when Chapman visited him, the two argued.
Prosecutor Philip Lee told the court that Chapman, upset, was after "revenge on her father for matters in the past" and that she wanted to make her father and her stepmother's lives "hell".
So she set up fake Facebook profiles, complete with pictures, for her victims, including her father and his wife. After trolling herself from the accounts, she made complaints to the police.
This Is Cornwall reports that Philip Lee, for the Crown Prosecution Service, said that Chapman made eight written statements to the police between February and October 2011, complaining about the messages she was receiving, many of which were of a "very unpleasant sexual nature".
The court heard that Chapman had been warned about a similar offence in 2009.
Chapman's earlier scrape with the law mustn't have emerged during her year-long campaign of trolling and framing, however, given that two family members – Angela Steen and Elaine Abrams – were subsequently given official police warnings.
Her then-stepmother, Louise Steen, was also arrested and interviewed.
The truth only surfaced after forensics showed that the Facebook profiles had been created at Chapman's address.
The self-trolling went on for a little over a year, starting in February 2011 and stretching through to March 2012.
Chapman initially denied the charges, but Lee told the court that she eventually confessed in the face of "incontrovertible" evidence.
Her defence claimed that Chapman suffered from mental health issues.
Chapman's husband, Glyn Chapman, 57, confirmed this:
She is the victim, she has mental health issues and it was a cry for help. This is what you do when you're in desperate, desperate need of help - you scream out.
Cyber-bullying is a serious crime and it's heinous to accuse innocent people of being cyber-bullies.
If Chapman is truly suffering from mental health issues, let's hope she gets the help she needs.
Image of Michelle Chapman courtesy of SWNS.