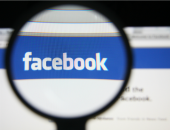 Social networking behemoth Facebook revealed last week that it had 757 million daily active users (DAUs) during December 2013, a year-on-year increase of 22%.
Other figures from the company's fourth quarter earnings report show 1.23 billion monthly active users (MAUs) during the same month, of which 945 million accessed the service via mobile.
Those are very impressive statistics, but do they accurately represent the user base on Facebook?
According to the company's own 10-K filing, the answer would seem to be "no" due to the fact that a large number of accounts may, in fact, be fake.
Facebook itself said:
While these numbers are based on what we believe to be reasonable estimates of our user base for the applicable period of measurement, there are inherent challenges in measuring usage of our products across large online and mobile populations around the world.
This, the company said, was due to the following issues:
Facebook estimates that between 4.3% and 7.9% of its monthly active users were individuals signing in with more than one account, despite the fact that duplicate accounts are against its terms of service.
A further 0.8 percent to 2.1 percent of monthly users are believed to have been using misclassified accounts, used to represent something other than a real human user, i.e. accounts created for pets, businesses or organisations.
Some 0.4 to 1.2 percent of accounts are said to be 'undesirable' because they have been created to violate Facebook terms of services by, for example, being used to send spam messages or other types of malicious links or content.

Put together, this would suggest that between 5.5% and 11.2% of all accounts on Facebook are either duplicate, malicious or otherwise 'fake'.
Based on Facebook's own figures, this means that anywhere from 67 up to 137 million monthly users are not as they may at first seem.
Facebook believes there may be some geographical differences in the use of duplicate or fake accounts though. Interestingly, it believes that the more developed markets in the US and UK are less prone to 'fakes':
We believe the percentage of accounts that are duplicate or false is meaningfully lower in developed markets such as the United States or United Kingdom and higher in developing markets such as India and Turkey.
The company does admit though that estimating how many accounts are fake is far from an exact science, relying upon human judgement to make predictions:
However, these estimates are based on an internal review of a limited sample of accounts and we apply significant judgment in making this determination, such as identifying names that appear to be fake or other behavior that appears inauthentic to the reviewers.

As such, our estimation of duplicate or false accounts may not accurately represent the actual number of such accounts... Due to inherent variability in such estimates at particular dates of measurement, we disclose these estimates as a range over a recent period.
Facebook also admitted that due to such limitations, other figures, such as user age data, may not be entirely accurate:
"...while user-provided data indicates a decline in usage among younger users, this age data is unreliable because a disproportionate number of our younger users register with an inaccurate age.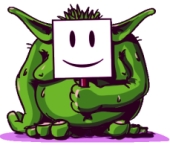 Whether the number of fake accounts is growing or shrinking is hard to say due to the fact that Facebook has now chosen to present a range of variables.
Previously, the company's first earnings report gave a more precise figure of 8.7%, which equated to 83 million accounts.
Image of Facebook and troll courtesy of Shutterstock.