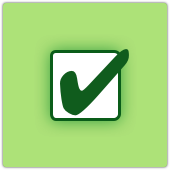 Quick!
Actually, we didn't mean to put it quite so bluntly.
What we really meant to say was, "Please vote for us, if you haven't already. We'd be most grateful."
Here's what we're asking you to do.
For the last few years, the Security Blogger Awards have taken place at the RSA conference in San Fransisco.
There are numerous award categories, including Most Educational, Most Entertaining, and Blog That Best Represents The Security Industry.
Naked Security has done well in the past, scooping Most Educational Security Blog in 2011, and coming home with Best Corporate Security Blog in 2012 and 2013.
We won because you, our readers, backed us – thanks!
Naked Security 2014
This year, our category is The Blog That Best Represents The Security Industry, and, to put not too fine a point upon it, we'd love to win.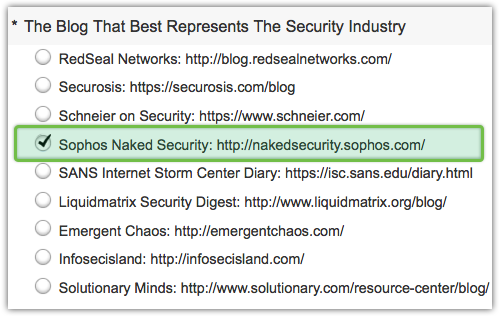 Voting is open until 14 February 2014, which is this coming Friday, Valentine's Day.
So if you haven't voted already, please consider casting your ballot in our direction.
(Note. The voting form requires you to give your name and email address, and you need to vote before the end of Friday 2014-02-14.)
By the way, if you're going to be at RSA yourself, please drop by our booth and say, "Hi!"
Sophos's stand is on Booth 2701 in the North Expo Hall – you can register for a free RSA Expo Pass from our website.