It's nearly time for the annual RSA conference in San Francisco.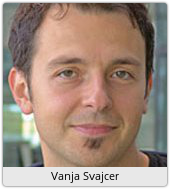 SophosLabs research expert Vanja Svajcer (whom Apple Dictate seems to think is really called "Vegas Fighter") will be giving a conference presentation on one of the more troublesome topics of recent times: malware on servers that aren't running Windows.
Vanja will look at how non-Windows servers are typically attacked, the malicious components that are implanted, and the actors who are behind this lucrative part of the cybercrime scene.
And Naked Security regular Chester Wisniewski will be co-presenting two talks.
Those two talks will cover RAM scraping malware – that's the malware that blighted Target and others, snatching credit card data out of memory on cash registers and sending it off to the crooks – and Wi-Fi security.
Additionally, Sophos is exhibiting in the RSA 2014 Expo – we're at booth 2701, right near the entrance to the North Exhibition hall.
So, if you're attending the conference (which gets you into the Expo), or planning on visiting just for the Expo, please drop by and say, "Hello."
We're always delighted to meet Naked Security readers face to face.
We'll also be doing regular presentations on the booth that we think you'll enjoy.
I know what you're thinking: booth presentations mean dancers, juggling unicyclists and hired-in actors telling you impressive-sounding factoids about the company's latest product, Beta release next year.
None of that at Booth 2701!
As Chester and I discussed in the latest Chet Chat, our weekly security podcast:
[Start offset: 13'58"]

CW: I'd like to remind everyone that Sophos will be at the RSA Conference 2014 next week, and we invite any of you that may be attending to please stop by and say, "Hello." Share a story, shake hands with us...we'll be in the North Exhibition Hall in booth 2701, right by the entrance.

PD: Chester, you'll be doing talks on the stand, won't you? They won't be salesy/commercial ones - they will be technically oriented talks that will perhaps teach you something you didn't know.

CW: Yes! Absolutely! John Shier and I will both be doing talks on the stand related to: mobile malware, e-mail encryption, credit card theft and even a little bit of warbiking. So there's a good lineup, and we look forward to seeing folks there.
By the way, if you're going to be in or around San Francisco and would like to drop into the Expo, but don't have a ticket, you can grab one for free via the Sophos website.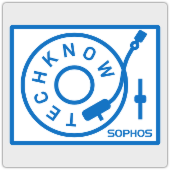 Oh, and if you come by the stand and speak to Chester, be sure to tell him "G'day" from me, and let him know if you have any pet topics you'd like us to cover in our Techknow podcast series.
Previous Techknows have covered topics such as The End of XP, Understanding Vulnerabilities and Busting Password Myths.
We recorded all of those podcasts because readers expressed an interest in hearing us debate the issues involved (Chester and I mostly agree, but not always!), in addition to reading about them on Naked Security.
So, do let us know what you'd like to hear us debating next…