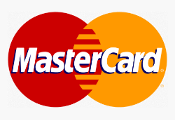 With the risks posed by credit card and identity fraud always on the rise, credit card companies are always looking for innovative new ways to strengthen security.
And with figures from the US Department of Justice showing that the median amount stolen per card in 2012 was $399 against a backdrop of $5.55 billion of such fraud worldwide, the huge costs certainly serve as an incentive.
As the recent Target breach has shown, even the mere hint of compromised cards can lead to significant financial losses too – the Consumer Bankers' Association says that re-issuing at-risk cards has already cost in excess of $172 million.
Such incidents may have prompted MasterCard's announcement on Tuesday in which it said it has partnered with Syniverse, a mobile technology company, in order to minimise unauthorised purchases made with stolen plastic.
The two companies are currently running an opt-in pilot scheme which allows users to make a credit card transaction only when they have their mobile device switched on and to hand in a specific location.
The service providers then cross-check the locations of both the credit card and the mobile device at the time a transaction is made. If they match, bingo. Otherwise, if the card is in Toronto, for example, and the smartphone is in London, the transaction will be denied.
Joe DiFonzon, chief technology officer of Syniverse told the Guardian:
As soon as a mobile phone connects to the phone network we can see a user's location within miliseconds, just by which mobile phone mast they connect to and it is unspoofable, as we get the data directly from the back end of the network.
The technology should benefit both MasterCard and its customers by making it harder for criminals to use stolen or cloned credit cards.
MasterCard says it'll offer prepaid data packages at popular destinations so customers aren't put off from using the service by roaming data charges.
Although this is, first-and-foremost, an anti-fraud technology MasterCard and Syniverse are clearly excited about the chance to make money from knowing where you are:
Mobile network operators and brands can also benefit from the collaboration between MasterCard and Syniverse. In the future, they could implement targeted offers, which will be made more relevant by knowing the location of a mobile device, for example in close proximity to a retail store. A research report for Syniverse from economists at SEEC uncovered a market valued of as much as $44 billion for operators providing services to brands based on opted-in mobile subscribers' information...
Although the report mentioned in their press release refers to opted-in mobile subscribers it's not clear what MasterCard and Syniverse have in mind for their own customers.
We hope that they will resist the urge to share their customers' location data by default.