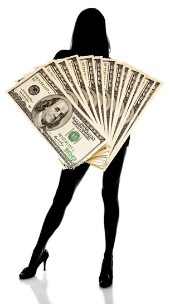 In a court decision that could prompt a change in state law, a US woman in Houston, in the state of Texas, has been awarded $500,000 (£366,000) in a revenge-porn lawsuit she brought against her ex-boyfriend for plastering nude photos on the internet without her permission.
Her attorney, Joseph Mathew, said that the court papers have been sealed to the public so as to protect his client.
The woman did, however, tell her story to a local ABC News reporter.
Here's what she said, under the psuedonym of "Rosie":
I loved him. I thought I could completely trust him.
Over the period of seven years, their long-distance romance involved intimate moments shared via photos and Skype chats – the kind of content that you desperately hope you can trust the recipient to delete, or to at least not share.
That's the type of trustworthy guy she thought she was sending nude photos to:
If I ever sent him a picture, I asked him to delete it right away. And he promised me that he did.
He lied. After the breakup, Rosie learned that he had recorded the Skype chats without her permission.
Then the blackmail started:
He started threatening me, blackmailing me with the pictures and video, which I didn't know he recorded.
The videos soon found their way to YouTube and other sites, ABC News reports. Then, her ex-boyfriend kept her apprised of often how many people had seen or downloaded their intimate moments:
He would update me on how many people had seen it, or downloaded it. It's humiliating. It's devastating.
Posting revenge-porn is currently legal in all but two states in the US: New Jersey and California.
Because it's legal in Texas – for now, at any rate – the police couldn't help Rosie.
Because she couldn't file criminal charges against her ex in Texas, she took it to civil court.
After her attorney argued the case in civil court this month, a Harris County jury awarded her a half-million dollars – a sum that ABC News says is the largest revenge porn verdict ever awarded in the country.
Was this case a win for those who fight against revenge-porn?
Yes. But as it is, the lawyer for the ex-boyfriend said that he plans to appeal the verdict.
He could still wiggle out of facing a penalty for the harm he allegedly inflicted.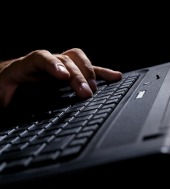 Revenge porn is now illegal in New Jersey and in California, and legislation is pending in other states. Two Texas legislators are working to make it illegal there, as well.
New York's first revenge porn case was thrown out last week by a Manhattan judge, who found the actions of the accused "reprehensible" but that he hadn't violated any criminal statutes.
Hunter Moore, the most famous revenge-porn star of all, recently pleaded not guilty after being indicted for 15 federal counts including conspiracy and aggravated identity theft.
Moore's trial is scheduled to begin in California on 8 April.
As ABC News points out, critics of revenge-porn legislation say that criminalizing it may violate the US Constitution's First Amendment right to freedom of speech – that if the state or federal government gains the power to restrict speech in this type of instance, the power could creep into other areas.
That's bunk, says Mary Anne Franks, an associate professor of law at the University of Miami School of Law and the vice-president of the Cyber Civil Rights Initiative.
Franks has helped to author legislation criminalizing the "non-consensual disclosure of sexually explicit images."
As she recently wrote in the New York Daily News, such a law wouldn't necessarily trespass on the First Amendment:
There is no reason to think that a carefully crafted law with narrow definitions and clear exceptions for constitutionally protected activity violates the First Amendment any more than careful laws criminalizing voyeurism, threats, obscenity, fraud or identity theft do.
Mathew, Rosie's lawyer, seconded the notion:
I am sure we have enough legal scholars who are smart enough to come up with a law criminalizing 'Revenge Porn', narrowly construed so as not to raise any First Amendment concerns.
There's likewise no reason to believe that Section 230 of the Communications Decency Act, which now protects sites for being held accountable for content uploaded by users, is a bulletproof screen for websites that profit from ruining people's privacy by posting content from bitter exes.
Sites can't hide beneath Section 230 when it comes to child abuse images, for example, legal experts point out.
Good luck and godspeed to the Texas legislators who seek to protect the victims of revenge porn in a similar fashion.
Images of female silhouette, cash and man's hands on keyboard courtesy of Shutterstock.