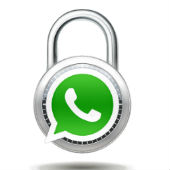 The Electronic Privacy Information Center (EPIC) and the Center for Digital Democracy (CDD) have filed a complaint with the Federal Trade Commission against Facebook's recent acquisition of WhatsApp in a deal worth $19 billion.
The privacy advocates have asked regulators to investigate the deal, and possibly even block it, due to concerns over how the social network will use the personal data of WhatsApp's 450 million users.
EPIC and CDD's concerns are focused around the fact that WhatsApp, a service that allows mobile users to send each other messages, had built up a solid reputation for not collecting user data for advertising purposes.
In fact, the service built its popularity on the back of a policy of only saving unsent messages, and even those are stored for just 30 days before being deleted.
The complaint states that Facebook is well known for making use of user information as part of its business model:
WhatsApp built a user base based on its commitment not to collect user data for advertising revenue. Acting in reliance on WhatsApp representations, Internet users provided detailed personal information to the company including private text to close friends. Facebook routinely makes use of user information for advertising purposes and has made clear that it intends to incorporate the data of Whats App users into the user profiling business model.
The privacy groups claim that the proposed amalgamation of the two companies would lead to a situation in which WhatsApp users could see their data being used in ways that would contravene their understanding of how they would be exposed to online advertising. This, according to EPIC and CDD, "constitutes an unfair and deceptive trade practice."
The FTC complaint highlights WhatsApp's own privacy policy which states that:
We do not use your mobile phone number or other Personally Identifiable Information to send commercial or marketing messages without your consent or except as part of a specific program or feature for which you will have the ability to opt-in or opt-out.
Additionally, WhatsApp founder, Jan Koum, posted on the WhatsApp blog in November 2009:
So first of all, let's set the record straight. We have not, we do not and we will not ever sell your personal information to anyone. Period. End of story.
Since the acquisition was announced, both Facebook and WhatsApp have made assurances that the respective privacy policies of both services will not change.
However, the FTC filing notes how Facebook altered Instagram's Terms of Service shortly after its acquisition, inserting a clause which allowed it to collect, sell and transfer user data.
Therefore, the complaint reads, regulators must require that Facebook "insulate" WhatsApp user information from access by Facebook's data collection practices, adding that, "WhatsApp users could not reasonably have anticipated that by selecting a pro-privacy messaging service, they would subject their data to Facebook's data collection practices."
The complaint ends by asking the FTC to figure out whether the acquisition of WhatsApp by Facebook will be in violation of Section 5 of the FTC Act, which prohibits "unfair and deceptive trade practices," a regulation that can include companies that don't follow their own published privacy policies.
EPIC has previously been successful in obtaining FTC action against Google's use of data in its Buzz social network as well as changes to Facebook's privacy policies.
For now, though, the acquisition is set to go ahead, and users who wish to keep control over their own data would do well to remember that company ownership can, and does, change.
For that reason, you may want to keep your information on devices that only you have control over, and only make it available to whom you choose.
Image of padlock courtesy of Shutterstock.