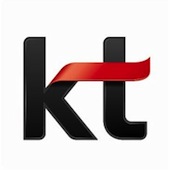 The South Korean government announced on Thursday that it was launching an investigation after yet another enormous breach drained data from citizens – this time, from 12 million customers of the South Korean telecom company KT Corp.
Yonhap, a South Korean news agency, reports that three men were arrested last week over the hack, which compromised data for three-quarters of the company's customers.
According to The Register, at least one of the arrested men is suspected of being a hacker who siphoned the customer data out of KT's servers.
The Incheon Metropolitan Police Agency said that the thieves got their hands on data that included customers' names, resident registration numbers and bank account information.
The attack went undetected for a solid year, starting in February 2013, according to Yonhap, with up to 300,000 records being drained in a single day.
Incheon Metropolitan Police Agency Commissioner Lee Sang-Won said in a statement that one of the suspects, identified only by his surname, Kim, used a homegrown hacking program to break into KT's system, CNN reports.
Police said that the 29-year-old sold the data to a 37-year-old man identified only as Park, the owner of a telemarketing business.
Park then used the stolen data to sell cell phones posing as a KT representative, police said.
Over the course of the year-long exploit, the duo made 11.5 billion won ($10.8 million) from the scheme, police said.
This is the second major data leak to rock the country since January this year, when the details for 20 million credit cards were swiped by an IT guy working from inside the Korea Credit Bureau.
Both he and some dodgy data buyers were arrested for that breach, which affected 40% of the country's entire population.
In the aftermath, South Korea has punished three credit card firms with fines and a ban that keeps them from issuing new credit cards for three months.
South Korea's telecom ministry said on Friday that it will launch an investigation into the KT hack, which is the second major breach to poke a hole into the company.
A previous hack, in 2012, involved the breach of some 8.7 million mobile phone subscribers' details. Hackers sold the information to telemarketers, who then contacted customers whose contracts were nearing expiration or who might be up for changing their subscription plans.
The ministry says it plans to operate an 24×7 service center to log reports of damages caused by the leak.
It also warned KT users to be wary of calls and texts from people impersonating KT staff.