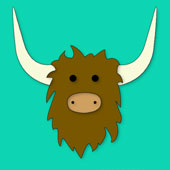 Imagine you're a student in high school. You're standing outside the building before you go to class, checking postings on your mobile phone.
You notice some kids standing over by the bushes, snickering and stealing glances at you. You keep your head down, looking at your phone.
A posting comes up. It's anonymous, but you know that whoever wrote it is standing quite close to you. The anonymous poster's written about a yellow shirt and how butt-ugly the person is who's wearing it.
Your face flushes. You're wearing a yellow shirt. You're the one who's getting bullied.
Welcome to Yik Yak.
I made up that scenario's particulars, but not the essence. Bullying of students is getting ramped up across the US as this new mobile app delivers nasty insults, posted behind the coward's favorite shield of anonymity.
Described as a cross between SnapChat and Twitter, Yik Yak is a location-based app that creates an anonymous social chat room of up to 500 nearby users who connect through GPS tracking on their mobile phones.
One of its co-founders, Brooks Buffington, told CNN that Yik Yak has, within its first four months, already racked up a few hundred thousand users – mainly in Southeast/East coast college campuses.
In fact, the application supposedly restricts use to those over the age of 17, in acknowledgement of the idea that it takes a bit of maturity to post comments anonymously about the people and things around us without it turning into a YouTube-comments-like toxic waste dump.
I say "supposedly" because there's no way to prevent somebody under the age of 17 from signing up, as parents have pointed out.
Cyberbullying is not the only problem with the anonymous social chat app. There are other incidents:
A high school in the city of Marblehead, in Massachusetts, was evacuated twice in one day on 4 March 2014 due to unspecified threats posted on Yik Yak.
A middle school in Decatur, Alabama was locked down over threats of violence posted to Yik Yak. According to the Chicago Tribune, an Alabama teenager was arrested in February 2014 after authorities said they tracked a shooting threat made on the service to his phone.
A school in San Clemente, California, was locked down on 6 March 2014 after an anonymous bomb threat was posted on Yik Yak.
The free app has also been banned in multiple Chicago schools, as educators warn parents that students are using the service to threaten and malign others.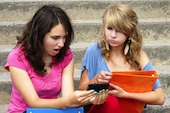 The Chicago Tribune reports that "at least four" Chicago high schools have sent home warnings about Yik Yak to parents in the past few weeks, with principals asking that parents remove the app from their children's phones and keep them from reinstalling it.
Several districts have also banned Yik Yak from their networks, though they admit this is a symbolic move that doesn't provide any actual, technological barrier for students to access the app through their phones.
Yik Yak's responding to the criticism by disabling it in some areas, including the entire city of Chicago until the firm fixes the problem of keeping it out of the hands of high schoolers and middle schoolers.
Buffington told CNN that grade schoolers weren't supposed to be using it to begin with:
One of the things we were planning to do is to essentially geo-sense every high school and middle school in America, so if they try to open the app in their school, it will say something like 'no, no no, looks like you are trying to open the app on a high school or middle school and this is only for college kids,' and it will disable it and the app won't work.

That will completely eliminate the problem we have been seeing, so we geo-sensed the entire city of Chicago until we get this fix up. We are working on getting third-party help to get the fix in place as soon as possible.
In the meantime, parents can always look into software that controls what apps their children download. We've written several articles about setting up parental controls on your child's device.
And please remind your children that what they post online isn't anonymous, no matter what an app like Yik Yak promises. Here's 10 tips from Safer Internet Day 2014 to get your kids thinking before they engage in any online activity.
The fact that police have so far traced threats of violence to at least one teenager's phone should be proof of that.
Finally, here's some advice from the 2013 Anti-Bullying Week if you suspect your child is being cyberbullied.
Image of kids on phone courtesy of Shutterstock.