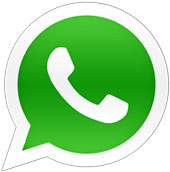 Jan Koum, co-founder and CEO of Whatsapp has responded to privacy concerns that, unsurprisingly, have surfaced since it was announced that the company was to be acquired by Facebook in a $19 billion deal.
Just two weeks ago the Electronic Privacy Information Center (EPIC) and the Center for Digital Democracy (CDD) filed a complaint with the Federal Trade Commission over the acquisition.
The groups asked the FCC to investigate the deal because of concerns over what would happen to the personal data of Whatsapp's 450 million users.
WhatsApp built a user base based on its commitment not to collect user data for advertising revenue. Acting in reliance on WhatsApp representations, Internet users provided detailed personal information to the company including private text to close friends. Facebook routinely makes use of user information for advertising purposes and has made clear that it intends to incorporate the data of Whats App users into the user profiling business model.
Now Koum has answered back.
In an article he calls "Setting the record straight", Koum referenced his own childhood growing up in the USSR.
The fact that we couldn't speak freely without the fear that our communications would be monitored by KGB is in part why we moved to the United States when I was a teenager.

Respect for your privacy is coded into our DNA, and we built WhatsApp around the goal of knowing as little about you as possible.
The deal with Facebook would never have happened if it meant changing the company's existing policy of collecting as little personal information about you as possible, Koum said.
At the moment, there is no requirement to give your name, email addresses, or birthday. Whatsapp doesn't know your home address, what you search for on the internet, nor does it collect your GPS location, he said.
None of that data has ever been collected and stored by WhatsApp, and we really have no plans to change that.

If partnering with Facebook meant that we had to change our values, we wouldn't have done it. Instead, we are forming a partnership that would allow us to continue operating independently and autonomously. Our fundamental values and beliefs will not change. Our principles will not change. Everything that has made WhatsApp the leader in personal messaging will still be in place.
Speculation to the contrary, he said, is baseless, unfounded and irresponsible, and "has the effect of scaring people into thinking we're suddenly collecting all kinds of new data."