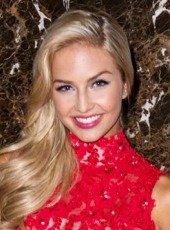 One of the creeps who hijack webcams and blackmail victims into forking over nude photos, videos or on-air Skype performances is headed to federal prison.
This one was high-profile: he's the sextortionist who preyed on Miss Teen USA, Cassidy Wolf, and as many as 150 other women – some as young as 16 – in multiple countries.
Jared James Abrahams, 20, a Temecula college student in California who was studying computer science, was sentenced to 18 months in federal prison on Monday.
The FBI arrested him in autumn 2013.
Abrahams pleaded guilty in November to one count of computer hacking and three counts of extortion, according to the US attorney's office in Los Angeles.
As Wolf was unnerved to discover, the convicted extortionist was actually one of her high-school classmates, she told the Today show:
It's weird for me to be able to put a face to the person who did this to me and to know that it's somebody I went to high school with.

He was young, my age, and I just think it's sad that he chose to do this and now has kind of put himself in this big dilemma.
That was very compassionate of Ms. Wolf to say. Abrahams, for his part, wasn't compassionate when his victims begged to know why he was antagonizing them.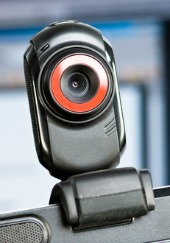 According to the US attorney's office, Abrahams tended to target young women whom he knew.
He also branched out to other victims after hacking into their Facebook pages.
As the FBI reported in the criminal complaint, the nastyware that turned up in the search of his computers and the analysis of his electronic slime trail included evidence of keylogging, plus messages relating to the use of two remote-access tools (RATs) or Trojans – Blackshades and Darkcomet – which can be used to control victims' computers, including turning on a computer's camera.
Analysis turned up forum messages asking about using a fully undetectable (FUD) keylogger. Also, Abrahams asked for advice on getting victims to download it, given that he "[sucks] at social engineering."
After taking over his victims' email accounts, their social media accounts, and even their webcams, he was able to get nude photos.
Abrahams used those photos to extort his victims, threatening to publicly post still images or videos to the victims' social media accounts unless they either sent more nude photos or videos or engaged in a Skype session with him and did what he said for five minutes.
He convinced two teens to undress during those Skype sessions.
According to the criminal complaint, his threats included transforming one victim's "dream of being a model … into [the victim being] a pornstar" if she didn't comply with his demands.
Just to tie a slimy ribbon on his disgusting package, Abrahams sometimes signed off with smiley emoticons.
His sentence concludes the latest in a string of federal sextortion cases in Southern California. Abrahams actually got off with a fairly light sentence in comparison to the others.
Those earlier sextortion cases include a Glendale man who was sentenced in December to five years in prison and an Orange County man who received a six-year prison term in 2011.
This is what prosecutors had to say in a sentencing memo filed with the court:
As digital devices, email accounts, and social media accounts now contain the most intimate details of the public's daily lives, the impact of this type of hacking and extortion becomes more pronounced, troubling, and far-reaching. In some cases, this type of criminal behavior can be life-changing for the victims - especially for vulnerable victims who may feel it is impossible to rebuild their tarnished reputations. Stated differently, individuals like [the] defendant have the ability to affect a person's life in frightening ways by using the broad reach of the internet.
If you, or somebody you know, falls victim to a ratter or sextortionist, make sure it gets reported immediately to a parent, a trusted adult, or to law enforcement.
Giving these cretins what they want will only worsen the situation. Abrahams is a case in point: he told victims he'd delete nude photos if his victims complied, but he admittedly did nothing of the kind even if his victims did what he demanded.
As the US attorney pointed out, it's also wise to play it safe when posting images online or on any wireless communication, whether it's computer, phone, or tablet – most particularly if those images are ones that could be used to embarrass, threaten or sextort victims.
Here's 10 tips from Safer Internet Day 2014 to get the kids and teens in your life thinking before they engage in any online activity.
Image of webcam courtesy of Shutterstock. Image of Cassidy Wolf courtesy of Twitter