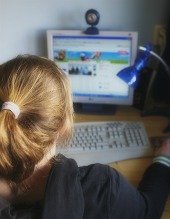 The US has busted a massive child abuse image ring running on the Darknet's Onion router, aka Tor.
The child predators targeted children as young as 3 years old.
The underground website was a hidden service board on the Tor network and operated from about June 2012 until June 2013, law enforcement says, at which time the site contained more than 2,000 videos and had more than 27,000 members.
More than 40 terabytes of data were seized, and 15 men have been arrested.
Investigators anticipate ongoing arrests and additional identification of victims as they continue to scour the data set.
The website shared webcam-captured videos of mostly juvenile boys enticed by the operators of the site to produce sexually explicit material.
So far, 251 children or teen victims have been identified in 39 US states and in six countries: 228 in the United States, and 23 in the UK, Canada, New Zealand, Australia and Belgium.
Most of the victims, 243, were male, while eight were female.
The website's primary administrator, Jonathan Johnson, 27, of the US town of Abita Springs, in Louisiana, admitted to cooking up bogus female personas on popular social networks in order to lure underage boys into filming themselves on webcam.
Johnson also admitted to coaching other child predators in his inner circle to commit the same abusive fraud.
Tor is an anonymizing service that runs on a volunteer network of thousands of relays that's designed to conceal a user's location.
The website investigators peeled that onion apart to find the child porn website, which was a forum for sharing sexually explicit videos that the child predators tricked victims into creating.
Johnson has been charged with operating a child exploitation enterprise.
A total of 14 men have been charged as part of a conspiracy to operate a child exploitation enterprise, according to the Department of Homeland Security (DHS) and the US Immigration and Customs Enforcement (ICE), which released a joint statement about the operation on Tuesday.
The majority of the victims, 159, were 13 to 15 years old. Another 59 victims were 16 and 17; 26 victims were 10 to 12; four victims were 7 to 9; one victim was between the ages of 4 to 6; and two victims were 3 years old or younger.
All victims have been contacted by law enforcement, while US victims were offered support services.
Johnson was arrested on 13 June 2013 and is looking at a potential sentence of between 20 years to life in prison.
Eleven of the alleged predators have been federally charged in the Eastern District of Louisiana and three have been charged in other districts. All are in federal custody.
Child predators love webcams.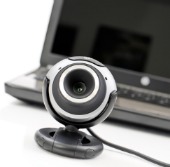 As child protection agencies have pointed out, webcams have emerged as a tool to stream live abuse, particularly in countries with extreme poverty, increasing availability of high-speed internet, and the access it brings crime rings to wealthy overseas customers willing to pay for the exploitation of children.
The Philippines is a popular hunting ground for child predation.
In January, an international webcam child abuse ring centered in the Philippines was uncovered by a routine police visit to the home of a registered sex offender in the UK.
Much of the work to uncover these criminals is being done with this type of policing: plain old shoe leather. In fact, the FBI has in the past claimed that Tor has stymied at least one child abuse investigation.
But the use of Tor is by no means foolproof and most certainly doesn't always hide child predators from the law, as this case underscores.
This case has spawned more than 300 investigations – half in the US and half overseas – looking into potential subscribers of the website.
ICE's Homeland Security Investigations (HSI) is encouraging US persons to report suspected child predators and any suspicious activity through its toll-free hotline at 1-866-DHS-2-ICE or by completing its online tip form. Both are staffed around the clock.
Tips can also be made through HSI's Operation Predator smartphone app, which can be downloaded in the App Store.
US persons who suspect child sexual exploitation or missing children may also make a report to the National Center for Missing & Exploited Children, an Operation Predator partner, via its toll-free 24-hour hotline, 1-800-THE-LOST.
In the UK, the Internet Watch Foundation serves as a hotline for the public to report child sexual abuse content hosted anywhere in the world, at www.iwf.org.uk.
As far as keeping children safe from predators such as these, it's worth repeating to children and teens that they should play it safe when posting images online or on any wireless communication, whether it's computer, phone, or tablet – most particularly if those images are ones that could be used to embarrass, threaten or sextort victims.
Here's 10 tips from Safer Internet Day 2014 to get the kids and teens in your life thinking – hopefully long before they fall for a ruse via their webcams.
Image of webcam and kid on computer courtesy of Shutterstock.