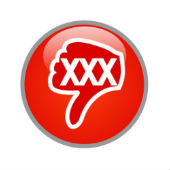 There are 14 Jane Does who, I hope, are feeling vindicated today.
I speak of the women who were not only victimized by having their images posted on the revenge-porn site ugotposted but were also allegedly subjected to identity theft carried out by its founder, Kevin Christopher Bollaert.
On 18 March 2014, a federal district court judge in Ohio ordered Bollaert and another founder, Eric Chason, to pay one of those Jane Does $385,000 (£233,290) for posting sexually explicit images of her on their website.
Bollaert, 27, from the US city of San Diego, California, was arrested in December 2013 and charged with 31 felony counts of conspiracy, identity theft and extortion.
His site, at ugotposted.com, wasn't just your run-of-the-mill chamber pot full of burbling vindictiveness.
Such sites typically host anonymous, nude and explicit images of people without their permission, submitted by their exes in retaliation for getting dumped.
You Got Posted also hosted stolen or hacked images, according to the Attorney General for the state of California.
You Got Posted differed from similar sites only with regards to that "anonymous" bit.
Instead of anonymous submissions, the founders required submissions to include the subject's full name, location, age, and a link to their Facebook, Twitter or Tumblr profile.
But wait, that's not all! Setting innocent people up to get harassed may be fun, but it doesn't pay the bills.
So Bollaert set up a complementary service, to charge people to get back the reputations that ugotposted.com had so handily trashed.
Victims were extorted for as much as $350 each to remove the content.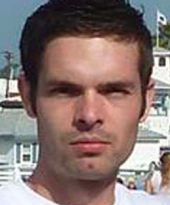 According to the criminal complaint, between 2 December 2012 and 17 September 17 2013, Bollaert shimmied over $10,000 (£6,059) out of his victims, who went to his changemyreputation.com site to have their personal identifying information and images removed from ugotposted.com.
The suit was initiated by one of the Jane Does – a woman from the state of Ohio – in May 2013. You Got Posted had posted several sexually explicit images of her when she was underage, distributed without her knowledge or consent.
The judgment includes a $150,000 award to the plaintiff for each of two child pornography counts and $10,000 for a right of publicity count. It also included a $75,000 punitive damages award, typically used to scare away others from carrying out similar acts.
The defendants have also been barred from ever again publishing her images.
'Scumbags'
I borrow the term scumbag from the plaintiff's attorney, Marc Randazza, who's in the habit of referring to the defendants as such (and also has the wit to credit the others who handled her case in this delightful manner: Malcolm DeVoy IV of the Randazza Legal Group and "Prominent First Amendment Bad Ass" H. Louis Sirkin).
Kudos to bad-ass lawyers who battle scumbags!
Not to sound like a broken record, but staying safe boils down to being extremely careful when posting images online or on any wireless communication, whether it's computer, phone, or tablet – most particularly images that could be used to embarrass, threaten or sextort victims.
And once again, I'm offering up Naked Security's 10 tips from Safer Internet Day 2014 to get us all thinking before we engage in online activity, whether we're underage, overage, or just-right age.
Image of xxx thumbsdown courtesy of Shutterstock.