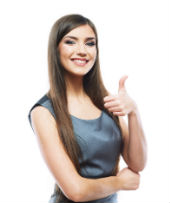 A long-running legal dispute that was settled is now bubbling up once again. Namely, the way that Facebook appropriates children and teen users' names and photos for "Sponsored Story" ads when users "Like" something, regardless of whether such users want to be seen as endorsing the subject of their thumbs-upping.
A Sponsored Story is an advertisement that appears on a user's Facebook page and typically includes a friend's name and profile picture along with a comment suggesting that they 'like' the advertiser in question.
Facebook has faced multiple suits over the practice.
One of the suits – Angel Fraley et al., individually and on behalf of all others similarly situated vs. Facebook Inc – was a class action suit brought against Facebook in April 2011.
Fraley et al. was settled in August 2013 when Facebook was ordered to pay out a total of $20 million over the Sponsored Stories adverts.
Facebook users filed another Sponsored Stories class action suit against Facebook in December 2011.
That case was settled in June 2012, with Facebook paying out another $10 million – this time, to charity.
Now, the settlement of Fraley et al. has been challenged.
Some consumer groups are asking a federal Court of Appeal to throw out the settlement on the grounds that it violates laws in California and several other states, by not requiring Facebook to get explicit permission from parents before using teens' likenesses in this particular form of advertising.
The US Federal Trade Commission and California Attorney General Kamala Harris late last week both filed court arguments saying that in the Fraley et al. 2012 settlement, the trial judge and Facebook attorneys misinterpreted the Children's Online Privacy and Protect Act (COPPA), which Facebook and its attorneys argued only protects children aged 12 and under.
Facebook attorneys and the judge had said that when Congress passed COPPA, it hadn't meant for states to pass their own laws affecting teen privacy.
The FTC disagrees with that interpretation, saying in its brief that COPPA was never meant to pre-empt state law:
Nothing in COPPA's language, structure, or legislative history indicates that Congress intended for that law to preempt state law privacy protections for people outside of COPPA's coverage, including teenagers.
For her part, Harris said in her brief that pre-empting state law is of concern to the Attorney General, most particularly when you're talking about kids:
Protecting children's information is of particular importance, because of their still-developing capacities and the potential for misuse of their information to affect their futures.
Facebook did, in fact, promise to put up a system to give parents greater control over the ads by requiring users under the age of 18 to get the OK from at least one parent or legal guardian when it comes to its policy on using names, profile pictures, content and information.
But as Silicon Beat reports, critics aren't impressed, given that Facebook's proposal puts the burden on parents to opt out, rather than requiring that parents use an opt-in system to give Facebook permission to use their kids' likenesses and details.
A Facebook spokeswoman told the LA Times that the California attorney general and the FTC "are not challenging the fairness of the settlement, which is the sole question on appeal."
She continued:
The court correctly found that the settlement was a fair and reasonable resolution of the claims in this case after fully considering these issues.
Jeff Chester, of the Center for Digital Democracy, one of the groups challenging the settlement, told Silicon Beat in an email that the FTC and the attorney general weighing in on the case "sends a powerful message" to the appellate court.
But University of Washington law professor Ryan Calo wasn't so sure.
He told the LA Times that it's unclear how much sway the FTC and the attorney general will have in this case:
The FTC does enforce COPPA so courts are likely to listen to what it has to say. … But I don't know if it's enough to overturn a district court judge's ruling.
Image of teen thumbs up courtesy of Shutterstock.