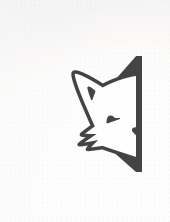 The CEO and co-founder of one of the newest anonymous sharing apps, Secret, took to the stage at SXSW 2014 to describe how the company plans to keep it from turning into yet another cyberbully's paradise.
Tech Crunch posted a video with highlights of the interview here.
During the on-stage interview, David Byttow told Tech Crunch's Josh Constine that Secret differs from its anonymous sharing kin – Yik Yak, Whisper, PostSecret, or Ask.fm – in one crucial aspect: it's not a public feed where strangers can post or reply.
Rather, a user sees only posts from their community or from people they've interacted with, he said.
That often includes cries for help, Byttow pointed out.
Tech Crunch featured a screenshot of one such exchange, wherein a woman claiming to suffer from complications after a miscarriage posted that she'd like to tell her boss but is wary of being judged for getting pregnant without a partner.
It's not that cyberbullying doesn't occur on Secret, which was founded in October 2013 and has already scored over $10 million in funding.
But on the rare occasion when it does, the userbase quashes it fast, Byttow said.
In fact, he said, the one occasion he could remember of cyberbullying in the new platform was reported by the community and removed before he had a chance to check it out.
But while the company plans to continue to rely on users to set norms and handle most moderations, Byttow said that it will step in and remove abusive content when necessary.
Some other things the company is considering or that it's already introduced as it tries to keep Secret as bully-free as possible:
Possible 17+ age limit. Yik Yak, for its part, was also pondering a minimum age after the social chat service turned toxic enough to get it banned from some schools. But what, exactly, can an app such as Secret or Yik Yak do to keep younger kids from using it? Earlier in March, Yik Yak co-founder Brooks Buffington said the company was looking into geo-sensing every school in the US so as to block the app from use by youngsters – at least while they're at school.
Proper name recognition and flagging. When users try to post content that includes a proper name, Secret pops up a dialog explaining that defamatory, mean-spirited or offensive posts are against community guidelines and can be flagged/removed. Byttow didn't respond when asked whether company names are similarly protected but did say that posting about individuals and using real names is "obviously against our guidelines".
Report personal defamation in addition to objectionable posts. Secret is considering having a direct way to report "not just objectionable posts but ones that defame them personally".

Pop-up link to suicide prevention resources. This feature is coming in Secret's next update and will be activated if a user's posts indicate suicidal thoughts.
Secret's site urges users to share with their friends, secretly.
"Speak freely," it urges. "Write anything that's on your mind, free of judgment."
If only it were that simple.
Sometimes, the judgment of others is a vital component of keeping things civilized.
Let's hope that Secret learns the secret of how to strike the balance between a free-speech haven and a judgment-free, cyberbullying mosh pit.