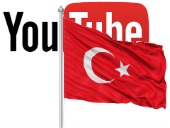 The Turkish government continued its heavy-handed approach to social media on Thursday, restricting YouTube access less than a week after it blocked Twitter.
Turkish authorities ordered the shutdown of the site after Prime Minister Tayyip Erdogan denounced the "villainous, cowardly and immoral" publication of what appeared to be a leaked audio recording of Turkish officials discussing possible military action in Syria.
According to the Turkish national telecommunications authority, the decision to block YouTube was taken by Turkey's telecommunications authority (TIB) as a "precautionary administrative measure."
The telecommunications regulator was able to restrict access to YouTube with ease following the implementation of a new internet law in February, despite violent protestations in Istanbul, which allows the arbitrary blocking of websites without the need to obtain a court order.
Google reported that there were no technical issues within the region but did confirm that some Turkish users were unable to access YouTube.
The European Union's digital affairs commissioner Neelie Kroes condemned the move via Twitter.
"Another desperate and depressing move in #Turkey," she tweeted before adding, "Where will it end Mr Erdogan? #twitter #youtube #internet #turkey."
According to Reuters, an unnamed source within Erdogan's office said that action was taken after the voice recordings presented a "national security issue" and that the ban may be lifted should YouTube agree to remove the content in question.
The decision to block YouTube is a surprising one given the reaction to a similar move against Twitter last week.
Prior to a Turkish court in Ankara moving to suspend that ban on Wednesday, usage of the micro-blogging site surged, despite the government's best efforts to prevent access.
Now it appears that the government is attempting to subject itself to the 'Streisand Effect':
The Streisand effect is the phenomenon whereby an attempt to hide, remove, or censor a piece of information has the unintended consequence of publicizing the information more widely, usually facilitated by the Internet.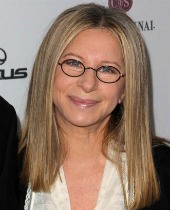 It is named after American entertainer Barbara Streisand, whose attempt in 2003 to suppress photographs of her residence in Malibu, California, inadvertently generated further publicity.
I can already envisage the Turkish net-surfing public changing domain name settings (DNS) on their devices and using virtual private networks (VPNs) to gain access to those sites that their government would rather they did not see.
Turkey was recently ranked 154 out of 180 countries on the World Press Freedom Index and the banning of social media sites will likely lessen the opportunities for free speech even further within a country that is quickly gaining a reputation for silencing dissent and censoring the web.
As for the future, Prime Minister Erdogan, who faces key elections on Sunday, has previously hinted that Facebook may also be barred due to what he sees as "all kinds of immorality, all kinds of espionage."
Image of Turkish flag and Barbara Streisand courtesy of Shutterstock.