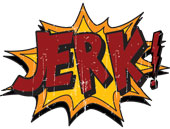 Aww, a sweet photo, depicting the intimate family moment of a mother nursing her child, put up by a new website.
Whaddya think? JERK??!! NOT JERK??!!
Yea, that's the kind of stuff that Jerk.com allegedly scraped from Facebook profiles (even private content) and reposted on its own site. It then invited the world to throw rotten fruit at those profile subjects by asking people to vote if someone was a "jerk" or not.
The site even then had the outrageously uber-jerky jerkiness to charge people $30 to be able to (supposedly) dispute their "jerk" label.
The FTC said in a statement that between 2009 and 2013, Jerk LLC and its operator, John Fanning (co-founder of Napster), created Jerk profiles for more than 73 million people, including children.
Jerk profiles contained a profile subject's first and last name, plus voting buttons that any users could click to deem the person a "jerk" or "not a jerk".
The Jerk profiles also contained a comment field for users to write comments about the profiled subject.
Some of the nastier comments, which sound like they're straight out of a "How to Build a Cyberbullying Website" textbook:
"Omg I hate this kid he\'s such a loser"

"Address: gay boulevard"
"just can go f**cking slaughter herself . . . Nobody in their right mind would love you . . . not even your parents love [you]."
But wait, there's more! Why stop at enabling cyberbullying when you can invite people to breach each other's privacy?
To enable this doxing, the profiles also contained fields where users could enter the profiled subject's age, address, mobile phone number, email address, occupation, school, employer, home phone number, work phone number, license plate number, and Twitter, MySpace, LinkedIn, and eBay account information.
Beyond this, the site was scamming people in two ways, the FTC complaint charges.
First, Jerk.com told consumers that the site contained only user-generated content.
But in reality, Jerk.com created "the vast majority" of the profiles by misusing personal information they improperly obtained through Facebook, the FTC alleged.
The defendants registered numerous websites with Facebook and then allegedly used Facebook's APIs to download names and photos of millions of Facebook users, which they in turn used to create "nearly all" the Jerk.com profiles.
The photos scraped from Facebook included photos of children and photos that consumers have claimed were marked private on Facebook, the FTC complaint alleges.
Some of the photos did, in fact, feature intimate family moments, including children bathing and a mother nursing her child, the FTC said.
Because kids. Because, pffft! Bathing. Right? Jerks!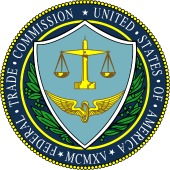 Beyond pretending that it was "users" who'd post a picture of a kid bathing and label him a "Jerk," the site also allegedly scammed consumers by assuring them that they could "use Jerk to manage your reputation and resolve disputes with people who you are in conflict with," according to the FTC's complaint.
The site allegedly charged people $25 to email Jerk.com's customer service department, and the defendants also allegedly lied in many cases when they said consumers who paid $30 for a website subscription could access "premium features," including the ability to dispute information posted on Jerk.com.
In many cases, the FTC said, consumers who shelled out the money for contacting customer service or paying for a subscription got nothing in return.
Maria Crimi Speth, an attorney representing Fanning and his site, told the Boston Globe that the Facebook information used on the site is all publicly available:
We were equally horrified to discover that Facebook is placing personal information from its users including name, and photographs in the public domain without requiring any agreement to its terms of service where anyone can acquire it. Most users don't know this is happening.
It's certainly about time that the FTC finally agrees with us and will clamp down on Facebook for what is clearly a unfair and deceptive practice that the Facebook founder has been exploiting for a very long time.
Last year, Speth filed a petition on behalf of her client, seeking to end the FTC investigation on legal grounds. It was denied.
Facebook, for its part, is siding with the FTC. Here's what a spokeswoman told the Boston Globe on Monday:
We take breaches of our terms seriously. We applaud the FTC and will continue to work with them as they pursue Jerk.com and others that seek to abuse people who use our service.
The case is slated to go in front of a judge in January 2015.
In the meantime, regardless of who prevails, this is a good reminder for us all to check on our Facebook privacy settings.
Just in case you missed Facebook's new blue privacy dinosaur will give you a nudge if you're posting publicly and haven't changed your privacy setting in a while.
For even more advice on staying safe and secure on Facebook, check out Naked Security's 5 tips, then too have a peek at these  additional 5 pieces of advice.
Of course, you don't have to scrape Facebook to get the latest security news, advice and opinion – just like our page!
Image of Jerk wording courtesy of Shutterstock.